High school esports platform PlayVS receives $30.5m investment
PlayVS will have "profound impact on the future of youth sports across the country" says LA Dodgers CFO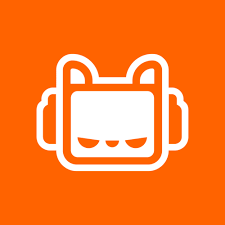 High school esports platform PlayVS has today announced the successful closure of a Series B funding round worth $30.5 million.
The round was led by Elysian Park Ventures -- the private investment arm Los Angeles Dodgers owners group -- along with five existing investors and ten new groups such as Adidas and Samsung NEXT.
Tucker Kain, chief financial officer of the LA Dodgers and managing partner of Elysian Park Ventures, said PlayVS will have a "profound impact on the future of youth sports across the country."
Joining Riot Games for the inaugural season, PlayVS has also announced new partnerships with Rocket League developer Psyonix, and Smite developer Hi-Rez Studios.
Hi-Rez Studios co-founder and chief operating officer Todd Harris said PlayVS is in a position to "truly transform the high school esports landscape".
PlayVS founder and CEO Delane Parnell said that the LA Dodgers "collectively share our vision for what the future athlete looks like".
"One of the reasons we're most excited about esports is accessibility," he added. "With this new round of funding and the addition of Rocket League and SMITE, we're able to take another huge step forward as we open the pathway for more students to compete and be recognized in the burgeoning esports industry."
PlayVS is also expanding beyond the five early-access states of Connecticut, Georgia, Kentucky, Massachusetts, and Rhode Island to high schools within Alabama, Mississippi, and parts of Texas.
"We have an opportunity to engage students in the life of the school with an activity that they might already be participating in on their own," said Dr. Karissa Niehoff, executive director for the National Federation of State High Schools.
"Now, we bring that interest and activity together to combine it with all of the elements of sport that are so special: teamwork, camaraderie, collaboration, storylines, excitement and connection to a group."
PlayVS is also launching new Club Leagues in five states including Florida, Illinois, Ohio, Pennsylvania, and Texas. Each Club League will have full access to the PlayVS platform and will be able to compete on behalf of their school within their respective states.