High-end mobile games surging worldwide - Report
Newzoo finds graphically intensive and complex games now more than one-third of revenue from top 200 titles in North America and Europe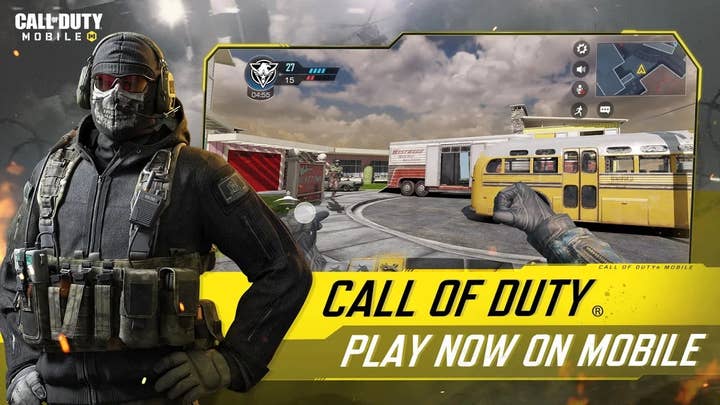 Newzoo and semiconductor company Arm today released their "Next-Gen Mobile Games" report, examining the growing worldwide popularity of mobile titles that demand more from hardware and players.
The companies used the term "high-fidelity" to describe titles that "feature advanced graphics and/or complex mechanics and gameplay," whether they be MMOs, MOBAs, 3D shooters, 3D 4X strategy games, or other genres often referred to as core games.
The report focused largely on three specific markets -- China, North America, and Europe -- and the growth of the high-fidelity segment each has seen since 2016.
In 2016, high-fidelity games accounted for 42% of the revenue collected by China's 200 top-grossing iOS games. Last year, that number was up to 70%.
The popularity of high-fidelity games in North America and Europe lags behind China, but is still headed in the same direction.
In 2016, high-fidelity games accounted for 6% and 7% of revenues of the 200 top-grossing games on the App Store and Google Play in North America and Europe, respectively. Last year, those numbers were up to 33% in North American and 37% in Europe.
One difference between the markets is that while many of the most successful high-fidelity games in China pre-date the 2016 study -- Honor of Kings, Cross-Fire Mobile -- the North American and Europe markets have seen larger contributions from more recent releases like PUBG Mobile, Call of Duty: Mobile, and Brawl Stars. (Although two notable exceptions there would be 2011's Roblox and 2016's Pokémon Go.)
"In mature mobile games markets like China, high-fidelity mobile games have already hit the mainstream," Newzoo China market analyst Tianyi Gu said.
"We believe that in the next couple of years, emerging markets and Western countries will play an increasingly important role in driving the growth of high-fidelity or next-gen mobile games. In particular, the West is likely to follow China in shifting tastes more toward mid-core and core games as the young mobile-first generation matures."