Hideo Kojima to present Metal Gear retrospective at Eurogamer Expo
Publisher also showing PES 2013, Zone of the Enders and Castlevania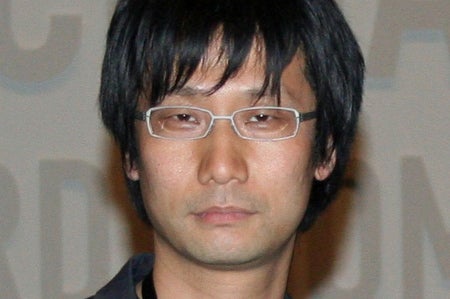 Metal Gear Solid creator Hideo Kojima has signed up to present a session at this year's Eurogamer Expo, taking place September 27-30.
The acclaimed developer will present a look back at the series that made his name, with every Metal Gear game released featuring on the show floor, including the forthcoming Metal Gear Rising: Revengeance.
Publisher Konami will also be bringing PES 2013, Zone of the Enders: HD Collection and Castlevania: Lords of Shadow - Mirror of Fate to the expo.
"We're amazingly pleased and humbled that Konami and Hideo Kojima have decided to celebrate Metal Gear's 25th anniversary at the Eurogamer Expo," said Eurogamer events director David Lilley.
"Along with their biggest ever playable line-up, it's a stunning showing from one of the industry's greatest publishers."
The Eurogamer Expo takes place at London's Earls Court, September 27-30, with space for 50,000 gamers across the four days. More info can be found at the official site.