Hideo Kojima makes it into AIAS Hall Of Fame
Metal Gear Solid to be honoured at DICE Awards in February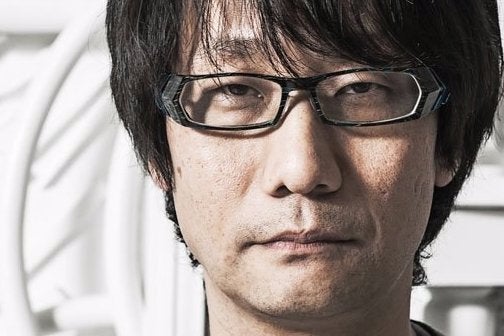 Hideo Kojima, who was among GamesIndustry.biz's 2015 People of the Year, is the latest industry figure to be inducted into the The Academy of Interactive Arts and Sciences Hall Of Fame.
The award will be presented by Kojima's Silent Hills collaborator Guillermo del Toro at the DICE Awards in February.
"Hideo Kojima's career-defining works have shaped much of how the video game industry approaches cinematic storytelling and player engagement," said Martin Rae, AIAS president.
"As one of the most well-loved and well-respected designers of our time, it is a great honor for the Academy to induct him into our Hall of Fame. Hideo is a game creator whose eyes have always looked towards the future, and we look forward to his thoughts on the D.I.C.E. Summit stage."
A complete list of previous entries to the very manly Hall Of Fame is below.
2014 Leslie Benzies, President, Rockstar North
2014 Dan Houser, Co-founder and Vice President of Creative, Rockstar Games
2014 Sam Houser, Co-founder and President, Rockstar Games
2013 Gabe Newell, President and Co-Founder, Valve Corporation
2012 Tim Sweeney, CEO and Technical Director, Epic Games, Inc.
2011 Dr. Greg Zeschuk, Co-Founder, Bioware
2011 Dr. Ray Muzyka, Co-Founder, Bioware
2010 Mark Cerny, President, Cerny Games
2009 Bruce Shelley, Game Designer, Ensemble Studios
2008 Michael Morhaime, President & Co-Founder, Blizzard Entertainment
2007 Dani Bunten, Game Designer and Programmer
2006 Richard Garriott, NCsoft North America
2005 Trip Hawkins, Digital Chocolate
2004 Peter Molyneux, Lionhead Studios
2003 Yu Suzuki, SEGA Corporation
2002 Will Wright, Maxis
2001 John Carmack, id Software
2000 Hironobu Sakaguchi, Square USA, Inc.
1999 Sid Meier, Firaxis Games
1998 Shigeru Miyamoto, Nintendo Co., Ltd. - Kyoto, Japan
DICE 2016 will take place February 16-18 in Las Vegas. GamesIndustry.biz will be in attendance to bring you full coverage.