Hibernum Créations takes $5m in funding
Investissement Québec becomes new shareholder in social developer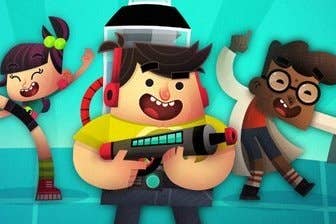 Canadian mobile and social developer Hibernum Créations has received $5 million from Investissement Québec in a move which should create up to 150 jobs over the next two years.
As a work for hire studio, Hibernium has been contracted by major brands such as Amazon, LEGO, Disney, Cartoon Network, Halfbrick, Mattel, DeNA and Wooga since its founding in 2005, and is currently employing 155 staff. Directors hope that the new investment will help grow that portfolio even further, and expressed gratitude for the vote of confidence.
"Investissement Québec's stake in Hibernum as a shareholder in the video game industry is an important recognition by the government of Quebec for our studio, which has been owned and managed by Quebec interests since its creation," said founder and President, Frédérick Faubert.
"Hibernum already relies on an exceptional team of 155 people. We want to double our workforce in order to enrich our creative power and vision, and drive forward our outstanding results. Our insatiable thirst to create, innovate and build as a team has enabled us to receive recognition for developing unique, high-quality gaming experiences."