Her Interactive's Megan Gaiser departs
"I will forever remain a Her Interactive ambassador"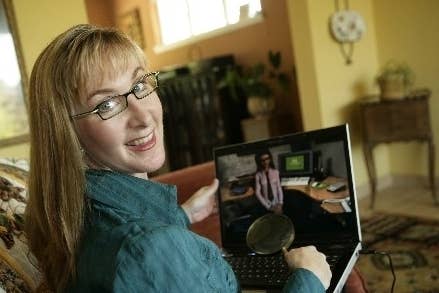 Megan Gaiser is leaving Her Interactive after more than 16 years with the company as CEO and then chief creative strategy officer.
"It has long been my passion to use my leadership and expertise to improve standards around the portrayal of women in media. Now is the time to pursue this on a much broader scale," said Gaiser.
"It has been an honour to work with such an incredibly talented and passionate team, as well as an extremely dedicated board, at Her Interactive. Through creative collaboration, we defined a market niche for female gamers in the Nancy Drew franchise. My 15 years have been the adventure of a lifetime. I will miss working in such a dynamic environment. I will forever remain a Her Interactive ambassador."
She joined the company in 1997, and became chief creative strategy officer in 2011. She leaves to work with entertainment industry leaders and academics on achieving her goal of a better representation of women in media.
"We are very grateful to Megan for everything she has done at Her Interactive," added CEO Stuart Moulder.
"The Nancy Drew series of games is one of the longest running series ever created and are a credit to Megan's creativity and vision. We wish Megan all the best as she takes on the next chapter in her own story."