Hendrik Lesser elected president of EGDF
The rep for German developer association GAME takes over for Guillaume de Fondaumieré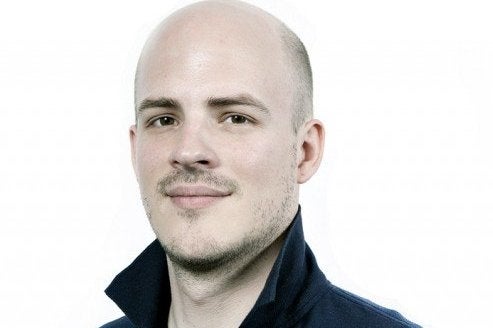 The European Games Developer Federation (EGDF), which represents over 600 studios across Europe, today announced that Hendrik Lesser, the representative of the German developer association GAME, has been elected president, replacing Quantic Dream boss Guillaume de Fondaumieré who announced he'd be stepping down back in April.
While de Fondaumieré, who is also a representative of the French association SNJV, will continue as the vice-president of EGDF, he told GamesIndustry.biz in May that he's excited about the organization's future as more young talent enters the games business. "I'm particularly hopeful that the EGDF will be able to grow even more quickly that it did previously: there's a younger generation with a more conscious understanding of the need to work together," he said.
Lesser operates a production company that hosts a number of developers, including Chimera Entertainment, which is known for its work on Angry Birds Epic. During his tenure as president he intends to expand the structure of EGDF, he said: "I'm honored to be the next president of EGDF and I'm looking forward to taking the organization to the next level. Improving and expanding the organizational structure and getting it ready for the interesting years to come is going to be a key priority for us, as is working on securing public funding for European game developers. Last, but certainly not least we will be influencing of the new rules that are currently being prepared for consumer protection."
The EGDF also confirmed that KooPee Hiltunen, representative of the Finnish association Suomen pelinkehittäjät ry, will remain on the board, as will Dr. Richard Wilson, the CEO of TIGA in the UK. Additionally, Jan Neiiendam from Danish Producentforeningen was elected to the board for the first time, replacing Klaus Hansen.