Hearthstone hits 50m players
Blizzard releases Whispers of the Old Gods expansion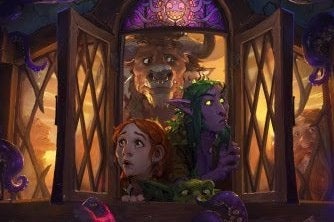 As it launches a new expansion for Hearthstone: Heroes Of Warcraft, Blizzard Entertainment has announced that the card game now has over 50 million registered players.
Numbers are still climbing at an impressive rate. In February Blizzard put the registered player total at 40 million.
"Whispers of the Old Gods adds an exciting new set of creepy, corrupted cards to Hearthstone," said CEO Mike Morhaime of the new content for players.
"We can't wait to see how creative players are with the ancient evil of the Old Gods in their hands."