Halo getting live-action TV series
Microsoft enlists Steven Spielberg to help bring shooter series to small-screen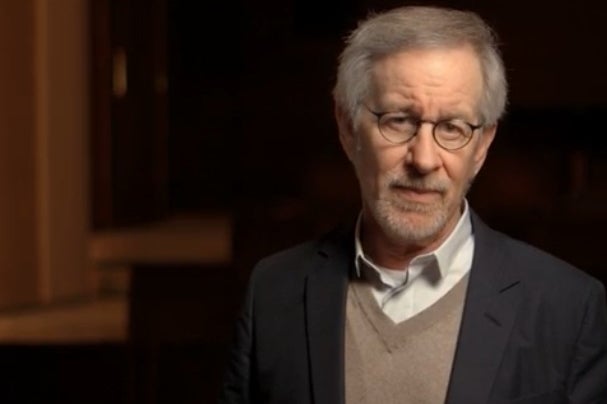 Halo is getting a TV series. Microsoft announced the news today as part of its Xbox One unveiling event, and revealed that the sci-fi franchise would be receiving a live-action adaptation with an assist from legendary filmmaker Steven Spielberg.
It was unclear exactly what Spielberg's participation in the series would be, but the director appeared in a short video clip where he expressed his enthusiasm for the project. Spielberg said the Halo universe has always existed at "the intersection where technology and mythmaking meet."
This won't be Halo's first time crossing into other media, or Spielberg's first time getting involved with games. A big-screen Halo adaptation was in the works with Peter Jackson and Neill Blomkamp, but the project never got off the ground. (Halo has since received more successful comic book and animated film adaptations.)
As for Spielberg, he worked with Electronic Arts multiple times, first in lending his input to the original Medal of Honor, and later with a pair of titles earlier this generation. One of those game, Boom Blox, saw release, while the other, a first-person action game developed under the name LMNO, was cancelled after years in the works.