Halo franchise has generated $3 billion since launch
New stats from Microsoft show 46 million games sold since 2001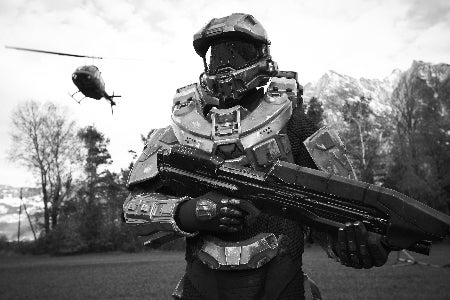 New figures from Microsoft have revealed that its Halo franchise has generated nearly $3 billion in revenue since launch, with more than 46 million Halo games sold.
Halo: Reach alone was responsible for $200 million in revenue in just 24 hours across Europe and the US, with Halo 3 managing $170 million in the US on day one. Halo 2 clocked up $125 million.
"Halo is a $3 billion blockbuster franchise which has shaped entertainment history and defined a generation of gamers," said Microsoft's Chris Lewis.
He also detailed some of the lengths Microsoft are going to make sure the launch of Halo 4 will generate plenty of press attention.
"From the world's first ever red-carpet premieres for a video game to sending a man strapped to a jet-pack 50-foot above London's iconic skyline, Halo launches have continually broken the mould and we are back with a colossal bang for Halo 4, transforming a country on the biggest scale imaginable".
Last month GamesIndustry International interviewed developer 343 Industries' Frank O'Connor about the series.