Halo 5 generates $400 million in software and hardware sales
Fastest selling Xbox One title pushes Halo franchise past $5 billion in lifetime sales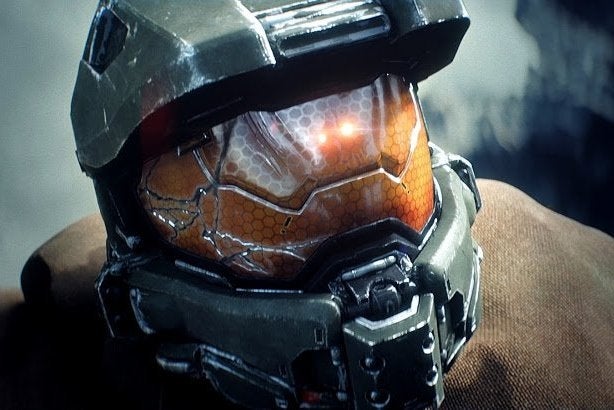 Microsoft happily announced today that Halo 5: Guardians has set the record for the biggest Halo launch to date and the fastest-selling Xbox One title. The title also saw the highest week-one attach rate for a first-party title on the platform. The company said the game generated $400 million in sales but that includes both software and hardware figures; an exact breakdown of what portion of that stems from bundles was not provided. On the whole, the Halo franchise now stands at $5 billion in lifetime sales worldwide.
While a good chunk of revenue likely stemmed from hardware, Microsoft did note that digital was a big factor in Halo 5 sales as well. It was the best-selling digital game ever in the Xbox Store for an opening week. Microsoft attributed this in part to last week's Halo 5: Live, which earned a Guinness World Record for the most watched video game launch broadcast with more than 330,000 unique streams on the evening of the broadcast. The broadcast generated 5.5 million total views throughout the week, which Microsoft believes led to a spike in digital sales.
Microsoft also provided some engagement metrics, noting that Halo 5 was the most played of any game on Xbox One, as well as the most played on Xbox Live, during its first week. So far, Halo fans have logged over 21 million hours of gameplay, including 12 million hours in campaign mode. The multiplayer modes have also led to nine million hours played with nearly seven million multiplayer matches played across Arena and the all-new Warzone mode. Additionally, players seem to be enjoying the new Requisition System, with over 45 million REQ Packs acquired, which resulted in more than 568 million REQ Cards.
"The success of Halo 5: Guardians is a testament to the innovative work from the entire team at 343 Industries to bring this installment to Xbox One and the incredible community of fans who have come to love the story, characters and gameplay central to the franchise," said Phil Spencer, head of Xbox. "The game represents all the possibilities of Xbox One and has earned its place as the anchor title in the greatest holiday games lineup in Xbox history."