Halo 4 tops chart, but can't beat Halo 3 or Reach
Mixed results for the Xbox exclusive on UK software charts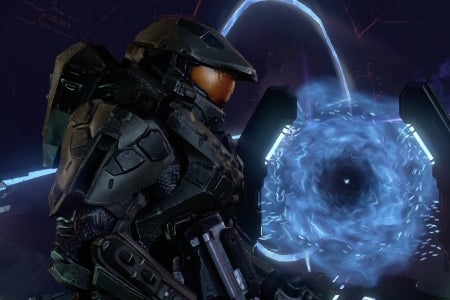 Halo 4 might have entered at the top of the UK software chart this week, but it was unable to match either Halo 3 or Halo Reach when it came to week one units.
The game, released last Tuesday, became the 18th largest SKU launch when measured by week one sales putting it behind its predecessors Halo 3, which is the 15th largest, and Halo Reach, which is the 12th.
Last week's number 1 Assassin's Creed 3 saw a 73 per cent drop in sales to fall to number 2, while EA's FIFA only saw a 13 per cent drop, securing it third place. Elsewhere a TV campaign helped Borderlands 2 make the jump from 19 back up to 8, but LittleBigPlanet Karting, a new release for PlayStation 3, only managed 24.
Ukie Games Charts provided courtesy of GfK Chart-Track.
| Last Week | This Week | Title |
| --- | --- | --- |
| New entry | 1 | Halo 4 |
| 1 | 2 | Assassin's Creed 3 |
| 2 | 3 | FIFA 13 |
| 5 | 4 | Need For Speed Most Wanted |
| 4 | 5 | Football Manager 2013 |
| 8 | 6 | Skylanders Giants |
| 3 | 7 | WWE'13 |
| 19 | 8 | Borderlands 2 |
| 9 | 9 | Just Dance 4 |
| 6 | 10 | Medal Of Honor: Warfighter |
| 7 | 11 | Forza Horizon |
| 12 | 12 | Moshi Monsters: Moshlings Theme Park |
| 13 | 13 | Resident Evil 6 |
| 10 | 14 | Dishonored |
| 16 | 15 | The Elder Scrolls V: Skyrim |
| 11 | 16 | Professor Layton And The Miracle Mask |
| 17 | 17 | F1 2012 |
| Re-entry | 18 | New Super Mario Bros. 2 |
| Re-entry | 19 | Forza Motorsport 4 |
| 20 | 20 | LEGO Batman 2: DC Superheroes |