Half of Western mobile players game at home
Survey finds mobile is becoming the primary home gaming platform for many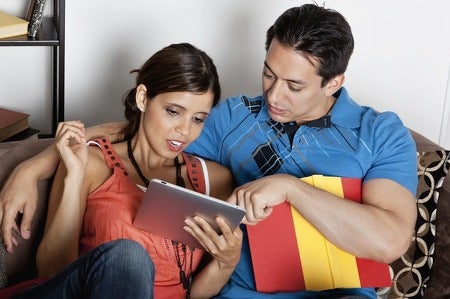 According to a new survey by PopCap Games, half of mobile gamers in the United States and United Kingdom chose mobile as their primary home gaming platform. The survey had a total of 1004 respondents with 675 of them being phone-only gamers, 212 being phone and tablet users, and 117 being tablet-only gamers.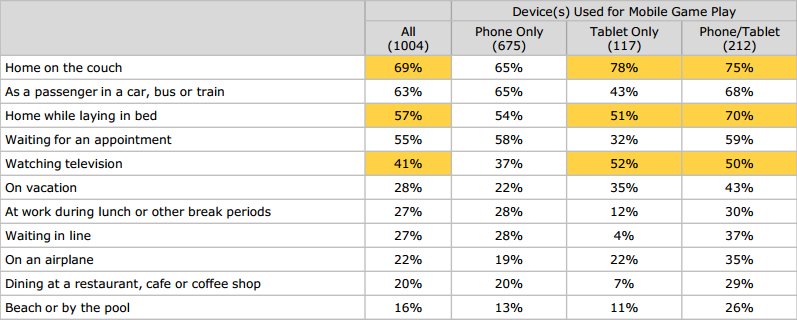 When asked about their top ten places to play mobile games, respondents agreed that at home on the couch (69 percent), during a car, train or bus ride (63 percent), and at home in bed (57 percent) were their top three. Tablet gamers were more likely to play at home, with 78 percent saying they played while home on the couch, versus 75 percent of tablet/phone users and 65 percent of phone users. As opposed to their tablet brethren, phone only users were equally likely to play at home or the couch as they were in car, bus or train. Oddly enough, 10 percent of respondents confessed to playing in a place of religious worship or while driving.
This group skewed towards young males with a much higher weekly play time. This same group spent an average of $37.51 versus an average of $21.24 for the overall group of respondent.
"We already know that people play mobile games 'on the go,' but now we are seeing mobile gamers largely favor their mobile devices for home use." said Dennis Ryan, VP of Worldwide Publishing at PopCap. "If you add the fact we are seeing a deluge of new gamers coming in through mobile, we believe mobile gaming is invading the last bastion of video game consoles and personal computers: the home."
The full survey results can be found here.