Half-Life Alyx developers want to make a full-scale Half-Life game for consoles
"This ice has been broken, now we're hoping to smash through the ice completely"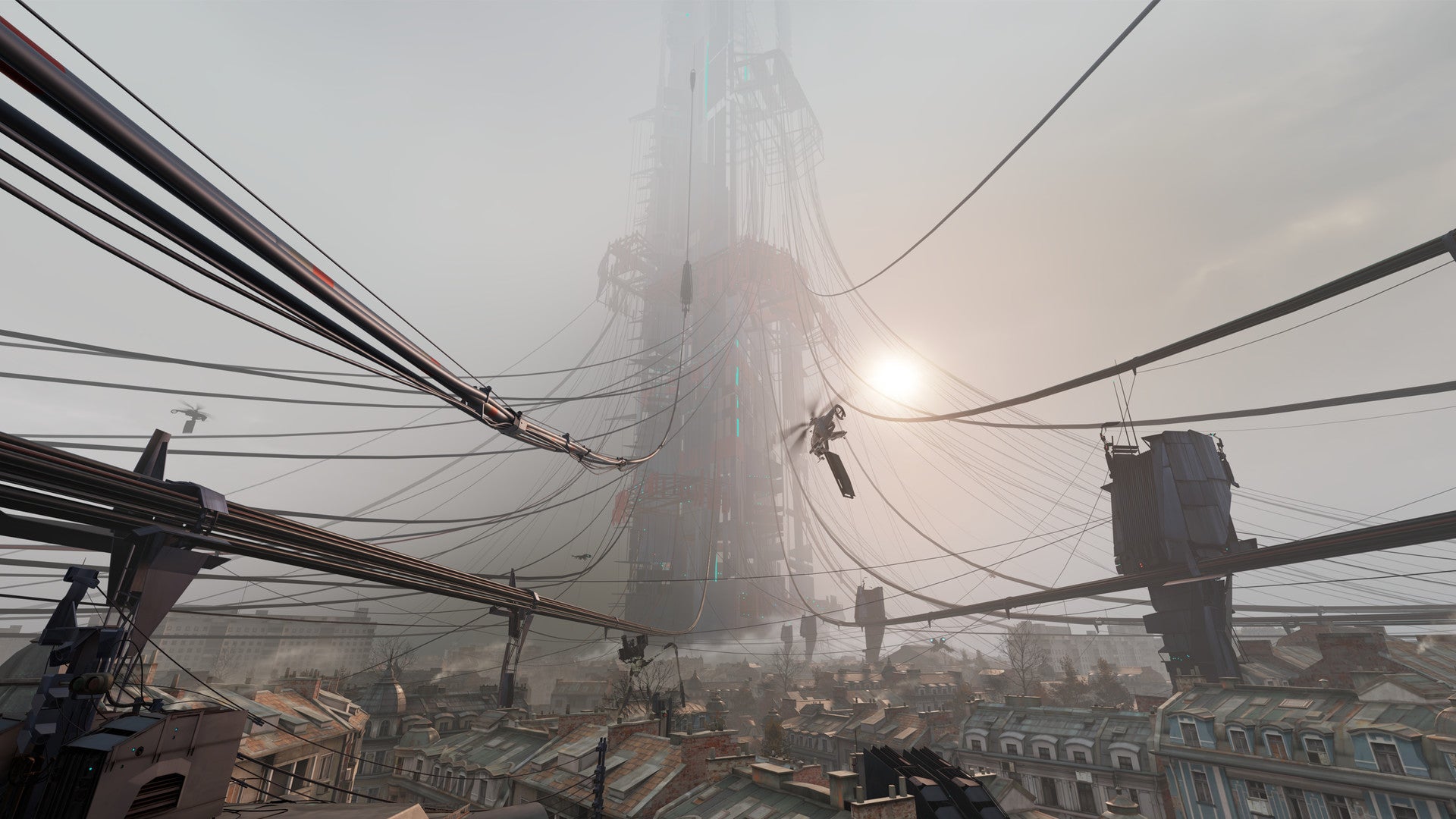 Thought it took over a decade after Half-Life 2: Episode 2 for the next entry in the franchise, Half-Life: Alyx to be released, many of the developers on the project feel emboldened by Alyx's reception to continue the series sooner rather than later.
This comes from Half-Life: Alyx - Final Hours, a fifteen-chapter article in the form of an app available now on Steam, in which Geoff Keighley provides an in-depth look at the development of the game itself, the Half-Life franchise more broadly, and VR at Valve since the release of Half-Life 2: Episode 2.
In addition to the breakdown of Alyx's development, Keighley shares other details about the franchise since 2007, including that Alyx marked at least the sixth attempt to do something with the property since Half-Life 2: Episode 2.
The gradual quietening from Valve on new software releases over the last decade, Keighley writes, was due to a mix of a focus on development on internal software engine Source 2 (which eventually was realized in Dota 2 and subsequent titles) and an internal culture that promoted ease of starting new projects -- meaning for years there were numerous internal software projects that were begun, but never finished.
As a part of these ongoing Source 2 experiments, Valve worked on a number of software projects that were never announced, including an RPG project inspired by Monster Hunter, Dark Souls, and The Elder Scrolls that never left the conceptual stage, an open-world Left 4 Dead game, a game with object construction and deconstruction called Arti (that would eventually be resurrected as a VR experience in-development alongside Alyx), and for a time, Half-Life 3.
Additionally, the company began to invest heavily in tech, initially focusing on AR but in 2013 laying off a large chunk of its hardware team and pivoting to VR instead.
By early 2016, several employees at the company recognized the issue of too many small, unfinished projects, and instead managed to rally a larger group around a large VR project leveraging Valve's focus on the Vive and other upcoming VR tech that would use the Half-Life IP. This would become Half-Life: Alyx.
Final Hours details the intricacies of Alyx's development, closing on a note of optimism for the future of the Half-Life franchise.
"This ice has been broken, now we're hoping to smash through the ice completely," said Valve designer Phil Co. "We're not afraid of Half-Life no more."
Much of the Half-Life: Alyx team is hoping the company will create a full-scale Half-Life game for more traditional platforms, but some are unsure Valve has the size and scale of personnel for such a project.
That said, there is at least one other new software project from another internal team that's been in-progress since 2018, and the company is also looking to its VR hardware to see what's next now that the Index technology is effectively already two years old.
For the record: A previous version of this article erroneously stated that Final Hours was available for free. It has been amended above.