Guild Wars 2 sells 3 million
ArenaNet confirms subscription-free MMORPG hits milestone in under five months, lays out 2013 improvement plan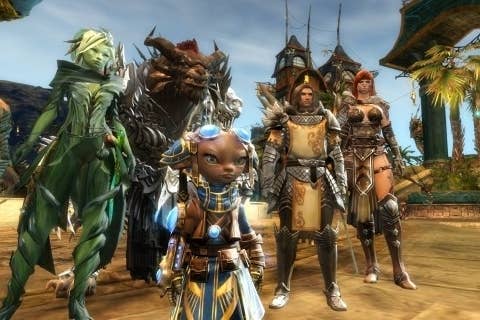 ArenaNet's Guild Wars 2 has sold 3 million copies less than five months after launch. Game director Colin Johanson confirmed the milestone in a blog post updating players on the developers' 2013 plans for the subscription-free massively multiplayer online role-playing game.
Although it still has a ways to go before its eclipses the original Guild Wars' lifetime sales total of more than 6 million copies, Guild Wars 2 is off to a much faster start than its predecessor. After five months on shelves in 2005, Guild Wars had just passed the 1 million mark.
ArenaNet has plans to expand Guild Wars 2 in 2013, with Johanson promising new content for guilds, expanded features in the game's world vs. world and player vs. player experiences, online leaderboards, better security to thwart hackers, and more.