Guild Wars 2 conquers UK chart
ArenaNet MMO straight in at the top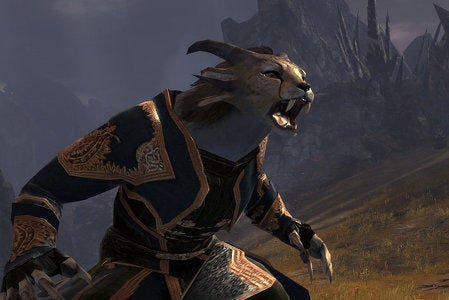 This week Guild Wars 2 enters the charts at the top spot. Not only has it knocked Sleeping Dogs down to two, but its the first PC only title to take the number one since Football Manager way back in November 2010.
Behind Star Wars: The Old Republic the game managed the second largest PC, non-World Of Warcraft MMO launch ever. There was a strong push on sales of pre-orders and digital editions, with the game selling a million units even before launch.
Elsewhere on the chart there were new entires at 7 for Madden NFL 13 and at 14 for RPG Tales Of Grace F.
All chart data is courtesy of Gfk Chart-Track.
| Last Week | This Week | Title |
| --- | --- | --- |
| New entry | 1 | Guild Wars 2 |
| 1 | 2 | Sleeping Dogs |
| 3 | 3 | New Super Mario Bros. 2 |
| 4 | 4 | London 2012: The Official Video Game |
| 6 | 5 | LEGO Batman 2: DC Super Heroes |
| 2 | 6 | Darksiders II |
| New entry | 7 | Madden NFL 13 |
| 5 | 8 | Transformers: Fall Of Cybertron |
| 7 | 9 | Tom Clancy's Ghost Recon: Future Soldier |
| 17 | 10 | Call Of Duty: Modern Warfare 3 |
| 8 | 11 | Mario & Sonic London 2012 Olympic Games |
| 14 | 12 | Dead Island GOTY Edition |
| 9 | 13 | Batman: Arkham City |
| New entry | 14 | Tales Of Grace F |
| 11 | 15 | The Amazing Spider-Man |
| 10 | 16 | LEGO Harry Potter: Years 5 -7 |
| 12 | 17 | FIFA 12 |
| 13 | 18 | Battlefield 3 |
| 16 | 19 | Call Of Duty: Black Ops |
| Re-entry | 20 | Assassin's Creed: Revelations |