GTFO documentary reaches Kickstarter goals
Production continues of film about female gamers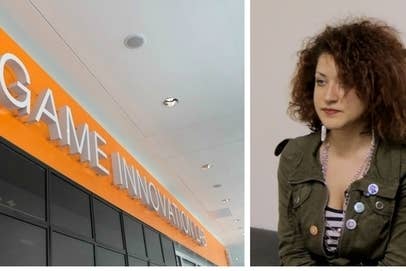 Film-maker Shannon Sun-Higginson has surpassed the $20,000 goal for her Kickstarter campaign to fund a film focusing on the abuse and harassment of female gamers and developers, raising $33,706 from 1,404 backers.
"Wow - thanks to all 1404 backers, we far exceeded the goal with a total of $33,706! I want to thank everyone who took the time to pledge, everyone who posted and shared with their friends, and everyone who sent words of encouragement. You guys rock."
Sun-Higginson explained the money would go towards post production on the project, in the form of a professional editor, sound design and colour correction and a graphics designer. She is currently still filming, so if you'd like to contribute your experiences to the film, you can contact her via the film's Facebook page.
She spoke to GamesIndustry International last month and explained her role as a non-gamer was actually an asset to the project.
"It has been a lot more challenging in that I didn't start out with any contacts at all in the industry, but this is a really important movie to get made and I can't just hope that someone else will make it," she said.
"I wanted to tell people like myself, outsiders who aren't aware of this about this problem... I heard about it and I have always cared about womens' and feminist issues, and I didn't realise this was happening under everybody's nose."