GTA V, Pokemon keep software sales growing in October
Rockstar's latest sells 1.1 million to hold off pocket monsters, Battlefield, Batman, and Assassin's Creed atop sales chart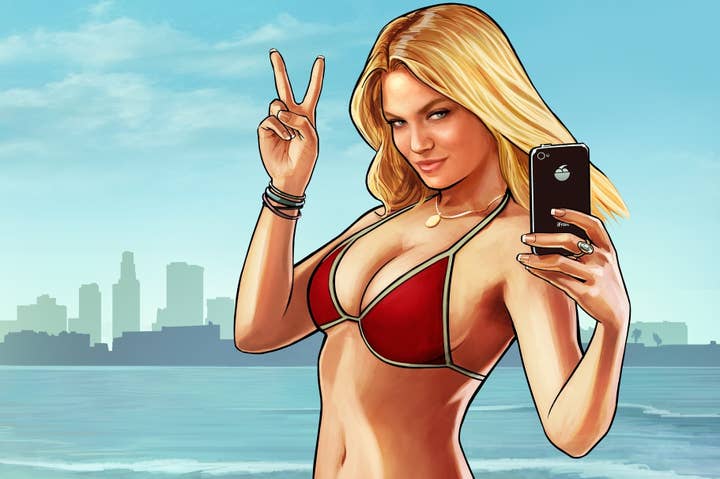 Some industry watchers expect the PlayStation 4 and Xbox One to spark a new era of growth in the console gaming market, but it looks like the market wasn't going to wait for the new hardware to start its turnaround. The NPD Group released its US retail sales figures for October today, showing overall industry sales up for the third straight month.
Between October 6 and November 2, gaming hardware, software, and accessories combined to generate $791.1 million at US retailers, up 5 percent year-over-year. Most of the gains were driven by software, which (including PC games) were up 10 percent to $495.1 million. Grand Theft Auto V sold nearly 1.1 million copies to top the charts in its second month of release, holding off a strong field of new releases including Pokemon X and Y, Battlefield 4, Batman: Arkham Origins, and Assassin's Creed IV: Black Flag. In all, eight of the top 10 games were new releases, with only GTA V and another Take-Two offering, NBA 2K14, surviving from September's top 10.
"Growth in video game software sales over the last few months has reversed negative year-to-date trends caused by declines seen earlier in the year with video game software sales currently flat to last year," said NPD Group's Liam Callahan. "With the launch of the PS4 and Xbox One, we hope to see positive trends over November and December which would lead to an increase in software sales for the year."
Pokemon X and Y were particularly influential, as the NPD Group said portable software was responsible for the majority of growth over last year. Those games launched alongside the lower-priced 2DS, which helped give the portable hardware market its first comparable year-over-year increase since the PS Vita launched in February of 2012. The 3DS also marked its sixth consecutive month as the best-selling system on the charts. However, continued declines for non-portable consoles drove hardware totals down 8 percent year-over-year to $171.7 million.