GTA V is the UK's number one... again
New editions of DMC and Sniper Elite 3 were the only new entries in the top ten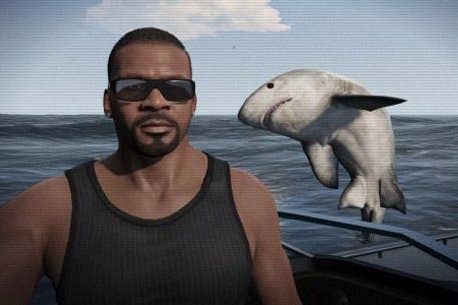 Grand Theft Auto V returned to the top of the UK software chart yet again last week, the eighth week in total for the remastered version of Rockstar's game.
That marks the end of three consecutive weeks of new IPs taking the top spot in the UK - Evolve, The Order and Dying Light, to be specific.
By contrast, the only new entries in the top ten last week were reissues or new versions of existing games: DMC: Definitive Edition in fifth place, and Sniper Elite 3: Ultimate Edition in tenth.
All charts courtesy of UKIE and gfk. Physical releases only - no digital services are taken into account for these figures.
| Last Week | This Week | Title |
| --- | --- | --- |
| 2 | 1 | GTA V |
| 1 | 2 | Dying Light |
| 3 | 3 | FIFA 15 |
| 6 | 4 | Minecraft : Xbox Edition |
| New Entry | 5 | DMC: Definitive Edition |
| 4 | 6 | Call of Duty: Advanced Warfare |
| 10 | 7 | Minecraft : PlayStation Edition |
| 9 | 8 | Evolve |
| 8 | 9 | Zombie Army Trilogy |
| New Entry | 10 | Sniper Elite 3: Ultimate Edition |