GTA V back on top of UK charts
Pokemon X and Y debut at 3 and 4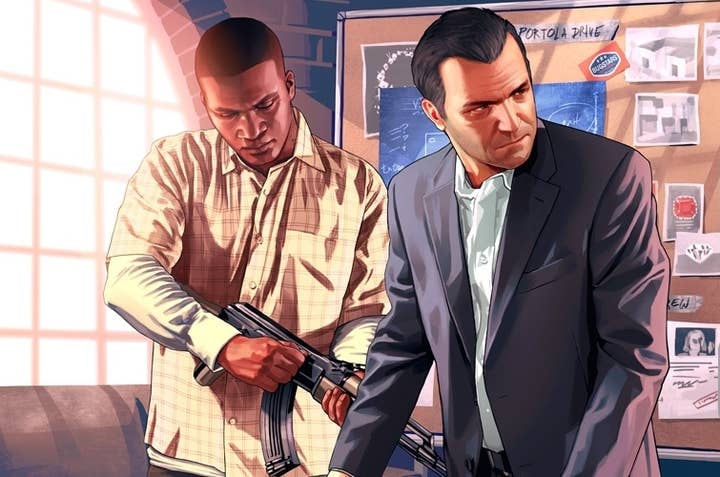 Crime trumps football and pocket monsters this week as Grand Theft Auto V regains its spot at the top of the UK software chart, pushing FIFA 14 down to 2 and leaving the new Pokemon X and Y titles at 3 and 4.
Sales for Pokemon X and Pokemon Y were double those achieved by 2012's Pokemon Black 2 and Pokemon White 2.
Other new releases were Sony PlayStation 3 exclusive Beyond: Two Souls at 5, and Dragon's Crown at 19. Mind Candy's Moshi Monsters: Katsuma Unleashed was also released this week, but only entered at 28.
UKIE Games Charts courtesy of GfK Chart-Track
| Last Week | This Week | Title |
| --- | --- | --- |
| 2 | 1 | Grand Theft Auto V |
| 1 | 2 | FIFA 14 |
| New entry | 3 | Pokemon X |
| New entry | 4 | Pokemon Y |
| New entry | 5 | Beyond: Two Souls |
| 3 | 6 | F1 2013 |
| 9 | 7 | Just Dance 2014 |
| 5 | 8 | Minecraft: Xbox 360 Edition |
| 6 | 9 | Disney Infinity |
| 4 | 10 | The Legend Of Zelda: The Wind Waker |
| 11 | 11 | Saints Row IV |
| 13 | 12 | LEGO Batman 2: DC Superheroes |
| 7 | 13 | NBA 2K14 |
| 14 | 14 | Max Payne 3 |
| 10 | 15 | Pro Evolution Soccer 2014 |
| 8 | 16 | Tom Clancy's Splinter Cell: Blacklist |
| 19 | 17 | Tomb Raider |
| 18 | 18 | Animal Crossing: New Leaf |
| New entry | 19 | Dragon's Crown |
| 12 | 20 | The Last Of Us |