GTA IV unavailable on Steam because Rockstar can no longer generate keys
Removal of support for Games For Windows Live forces publisher to look for other distribution options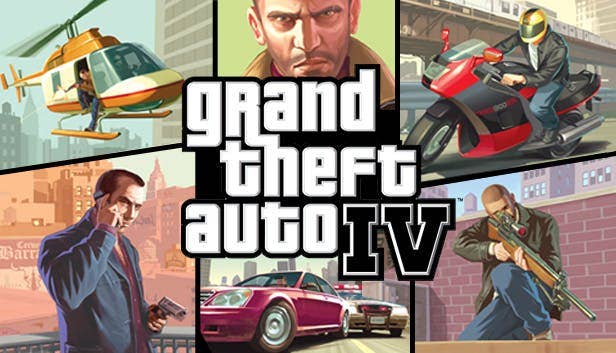 Grand Theft Auto IV is no longer available for purchase on Steam, due to Rockstar Games losing the ability to generate new keys for the game.
At the time of this post, the game still has a Steam store page and its standalone expansion, Episodes from Liberty City, is still buyable. However, a Rockstar Games spokesperson told US Gamer that the publisher will need to look for new options to distribute the game.
"Grand Theft Auto 4 was originally created for the Games For Windows Live platform," the spokesperson said. "With Microsoft no longer supporting Games For Windows Live, it is no longer possible to generate the additional keys needed to continue selling the current version of the game. We are looking at other options for distributing GTA4 for PC and will share more information as soon as we can."
Games For Windows Live was originally launched back in 2007 originally developed as a way to enable functionality for Xbox Live on Windows PC games, with Grand Theft Auto IV released on the platform in December of the following year, after its PS3 and Xbox 360 release. It has not been released on modern consoles, though its sequel, Grand Theft Auto V, is available across two console generations as well as PC, and is the most profitable single entertainment product of all time.
Games For Windows Live began to wind down in 2012 when Xbox Live for Windows was launched, and was officially shuttered in 2014, since being replaced with the Windows Store.