Greg Miller leaves IGN
Podcast host and three more leave gaming site to set up Patreon for Kinda Funny Games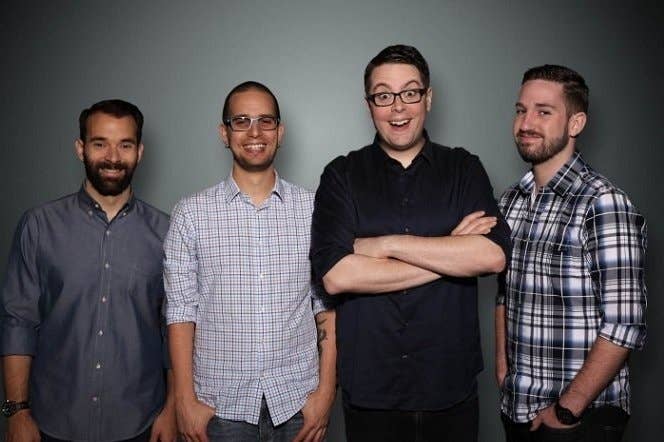 IGN is losing some of its highest profile talent. Executive editor Greg Miller, senior editor Colin Moriarty, head of video production Nick Scarpino, and producer Tim Gettys today announced they had quit the gaming site to launch their own endeavor, Kinda Funny Games.
The quartet are hoping to crowdfund their new brand, and have launched a Patreon page for Kinda Funny Games. As of this writing, it sits at about $5,800 in monthly contributions from nearly 900 backers. The centerpieces of the new effort will be a Kinda Funny Games podcast, daily Let's Play videos on YouTube, and a daily afternoon talk show with Miller and Moriarty.
"Kinda Funny Games isn't going to break the news or get exclusive reviews," Miller said on its Patreon page. "We're here to interpret games with you."
This is the second Patreon project for the group. Last year, they launched a Patreon for Kinda Funny, a series of videos and podcasts they created alongside their regular jobs at IGN, made with the understanding that they wouldn't directly compete with IGN's areas of coverage, such as games, movies, and comics. That first Patreon remains active, and has more than 21,000 supporters collectively contributing more than $13,000 per month.
While the group has left IGN, it hasn't cut ties with the site entirely. Moriarty and Miller will continue to freelance for the outlet in varying capacities, including the continued production of their popular PlayStation-focused Podcast Beyond show.
"Kinda Funny Games is the coolest thing I've ever done, and I'm excited to take this next step with you," Miller said. "Whether you support us here, back both Patreons, or just like one of our videos, thank you for making my dreams come true."