CD Projekt accused of freezing out rival retailers on The Witcher 3
Green Man Gaming refused official codes, now offering a 35 per cent discount at a loss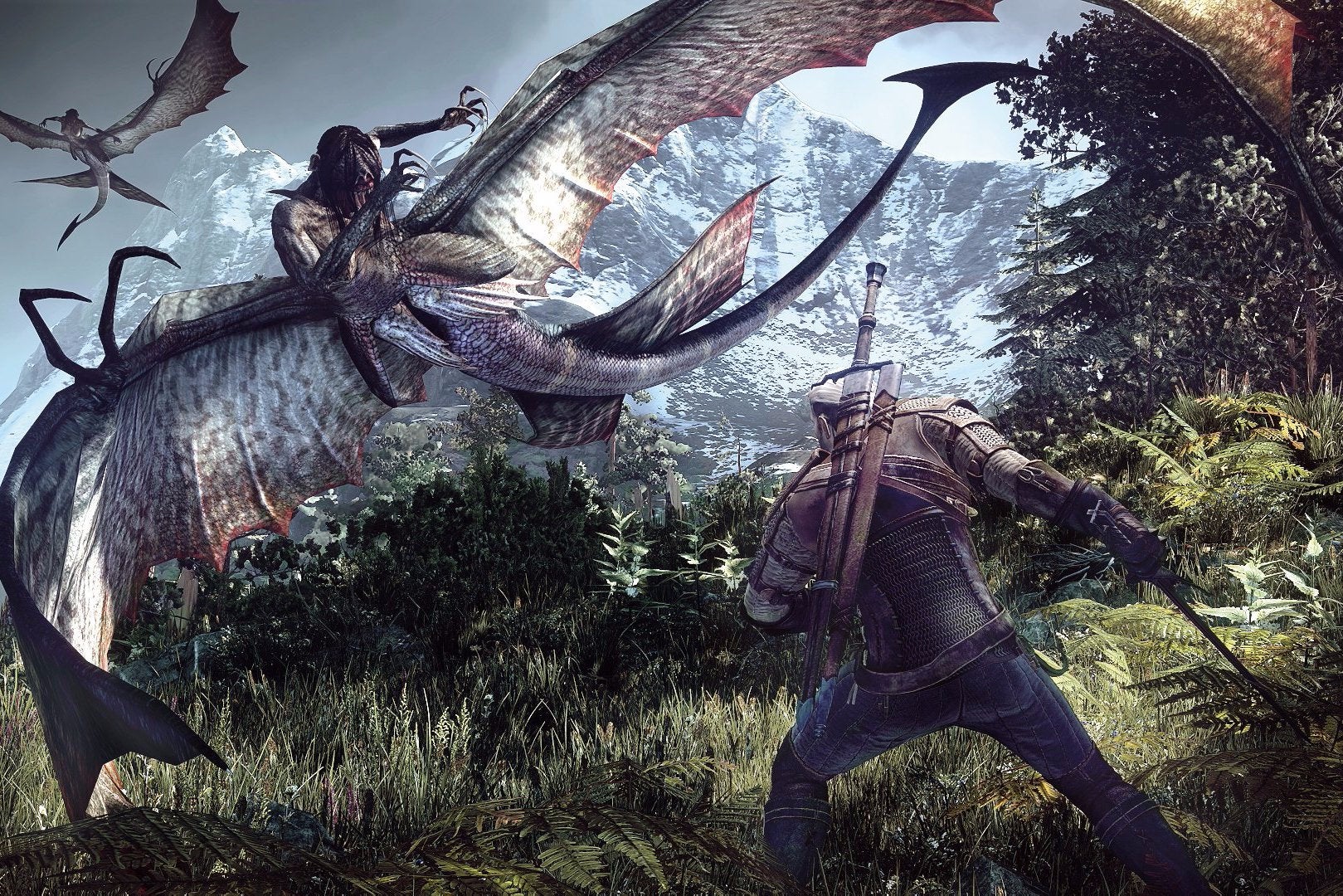 The online retailer Green Man Gaming has accused CD Projekt of prioritising the success of its own digital platform, GOG.com, over the "demands of their audience" for The Witcher 3: Wild Hunt.
This apparent rift first became apparent when Green Man Gaming offered pre-orders for CD Projekt's eagerly awaited RPG for £32.49 / $38.99, a significant discount on the £49.99 / $59.99 retail price. This started a conversation on CD Projekt's forums, so business development manager Rafal Jaki stepped in.
"I would kindly ask our fans no [sic] to buy via GMG at this time," he said. "We had not sold them Keys and dont [sic] know the origin of them."
"CD Projekt chose not to engage with a number of...successful retailers, including ourselves, as they instead focused on supporting their own platform GOG"

Paul Sulyok, CEO, Green Man Gaming
However, Green Man Gaming CEO Paul Sulyok was more than happy to clarify. In a statement issued to Eurogamer, Sulyok said that Green Man Gaming had been an "approved retailer" of CD Projekt's games since August 11, 2011, but six months of conversation and "the offer of significant cash advances" had yielded no results for The Witcher 3 - and Green Man Gaming was just one of "a number of significant, reputable and successful retailers" to hit the same wall.
"We believe that [CD Projekt]'s desire to support their own platform by working with retail outlets that would not conflict with their own is greater than that of meeting the demands of their audience, therefore we made the decision to indirectly secure the product and deliver it to our customers," Sulyok continued.
"To do this, we reached out to third parties and retailers that were approved by CDPR, to legitimately pass these keys onto our customers. This means that at some point, revenue has been passed directly onto CDPR, and any additional discount on the title is absorbed by us, as we want as many people enjoying The Witcher 3 as possible."
In the wake of that statement, CD Projekt's Jaki once again posted on the company forums, admitting that Green Man Gaming had been a "legit partner" on The Witcher 2, but that a decision had been taken not to continue that relationship for The Witcher 3.
"We have reach out to ask for the source of they Keys but up until now there was no response," he said. "They might sell nVidia Keys (which are not to be sold but gifted with the nVidia promo), or they just bough [sic] keys from GOG just like a regular customer and now they resell them with a loss (we cannot prevent anyone from selling something)."
From Sulyok's statement, it seems clear that Green Man Gaming is paying for the discounted price. CD Projekt declined to offer further comment on the matter.