Grand Theft Auto V leads a static top three in the EMEAA charts
Team Ninja's Marvel Ultimate Alliance 3: The Black Order was the only new entry in the combined physical and digital chart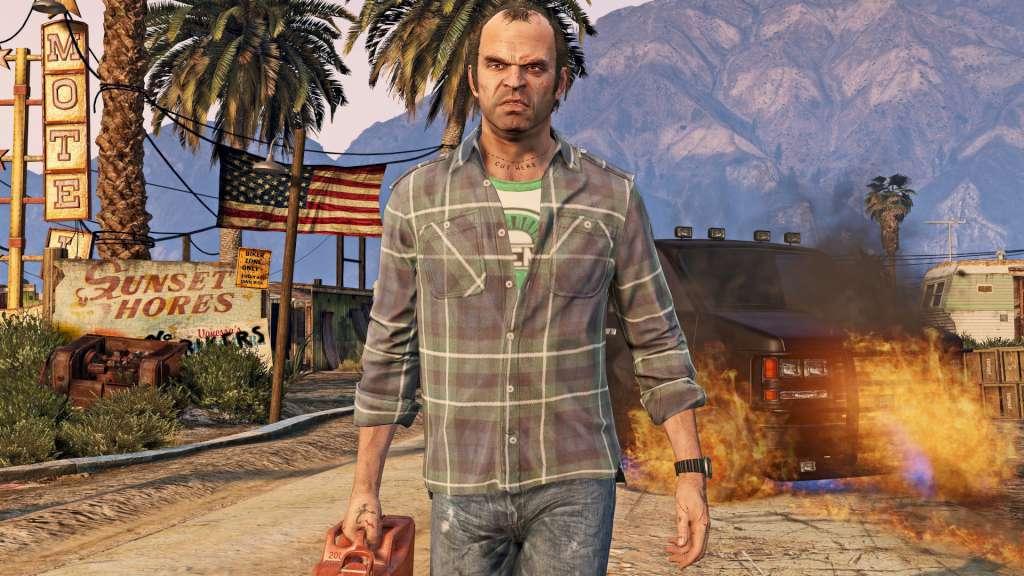 Grand Theft Auto V remained the best-selling game across Europe, Middle East, Africa and Australia last week, in terms of combined physical and digital sales.
Nintendo's Super Mario Maker 2 was the biggest game at retail, but the strength of Rockstar's evergreen blockbuster in the digital chart was enough to ensure that it stayed at the top overall.
As the drought on major releases continued, the summit of the combined GSD EMEAA chart remained relatively static -- the top three games all stayed in the same position as the previous week.
The only new entry was Marvel Ultimate Alliance 3: The Black Order, a Switch exclusive developed by Team Ninja, which entered the combined chart in fourth place, and the digital chart in third.
Assassin's Creed Odyssey, Call of Duty: Black Ops 4, and Red Dead Redemption 2 all re-entered the combined top ten, with Assassin's Creed climbing 31 places in the digital chart to end the week in third.
Square Enix' Dragon Quest Builders 2 showed a steep decline in the combined chart, falling to 18th place after debuting in fifth last week.
Here's the top ten best-selling games by units (combined digital and physical) in EMEAA for the week ending July 21:
| Last Week | This Week | Title |
| --- | --- | --- |
| 1 | 1 | Grand Theft Auto V |
| 2 | 2 | Crash Team Racing: Nitro-Fueled |
| 3 | 3 | Super Mario Maker 2 |
| New Entry | 4 | Marvel Ultimate Alliance 3: The Black Order |
| 7 | 5 | FIFA 19 |
| 18 | 6 | Assassin's Creed Odyssey |
| 11 | 7 | Call of Duty: Black Ops 4 |
| 4 | 8 | F1 2019 |
| 12 | 9 | Red Dead Redemption 2 |
| 6 | 10 | Rainbow Six Siege |
Participating companies in the GSD charts (run by B2boost on behalf of ISFE) are Activision Blizzard, Bandai Namco, Capcom, Codemasters, EA, Focus Home Interactive, Koch Media, Microsoft, Milestone, Paradox, Sega, Sony, Square Enix, Ubisoft and Warner Bros.
Digital data includes games sold in Australia, Austria, Bahrain, Belgium, Bulgaria, Croatia, Cyprus, Czech Republic, Denmark, Finland, France, Germany, Great Britain, Greece, Hungary, Iceland, India, Ireland, Israel, Italy, Kuwait, Lebanon, Luxembourg, Malta, Netherlands, New Zealand, Norway, Oman, Poland, Portugal, Qatar, Romania, Russia, Saudi Arabia, Slovakia, Slovenia, South Africa, Spain, Sweden, Switzerland, Turkey, Ukraine and UAE.
Physical data includes all games, but only those sold in Belgium, Denmark, Finland, France, Great Britain, Italy, Netherlands, Norway, Poland, Portugal, Spain, Sweden and Switzerland.