Graeme Devine Joins Magic Leap
New role for Trilobyte Games founder and Halo designer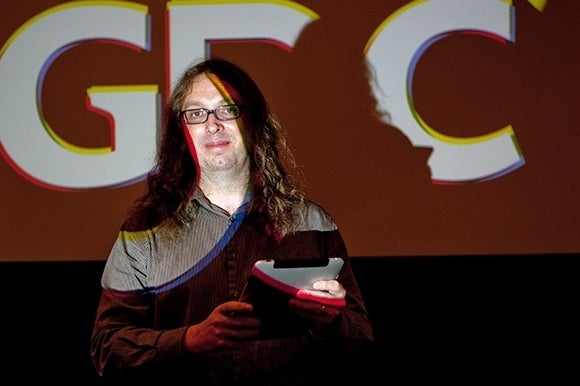 Design veteran Graeme Devine has taken on a new role as vice president of games at Cinematic Reality developer Magic Leap.
"Cinematic Reality is in stealth mode right now," Devine told Polygon.
"Really, the best stealth mode I have ever seen. I want to build the best darned game studio in the world by the end of the year."
Last month the company raised $50 million in its first round of funding, for what the company describes as "the most natural and human-friendly wearable computing interface in the world," and "like a rocket ship for the mind." It sounds like a mix of Oculus Rift and Google Glass, and as if Devine is in charge of bringing games to the service.
"Cinematic Reality drew me to Magic Leap quite suddenly, because of its unlimited potential," Devine added in a statement.
"Magic Leap is a true game changer in every sense of the word and I'm looking forward to growing my team to accelerate Cinematic Reality's time to market."
Devine has an impressive list of achievements to his name, including founding Trilobyte Games, working at Atari and Lucasfilm, being lead designer on Quake III Arena and Quake III Team Arena, working on Halo at Microsoft's Ensemble Studios and developing games with Apple.
"Graeme's extensive background in the development and understanding of video games, computer programming, user interfaces, and game design coupled with a highly creative mind make him the ideal person to lead our inner-space exploration of how interactive play is taking form in Cinematic Reality," added CEO Rony Abovitz.
"When it comes to harnessing technology for the creative world, Graeme is a true wizard."