Gotham Knights takes No.2 in week of fresh releases | UK Physical Charts
WB Montreal action game kept off the top spot by another big FIFA week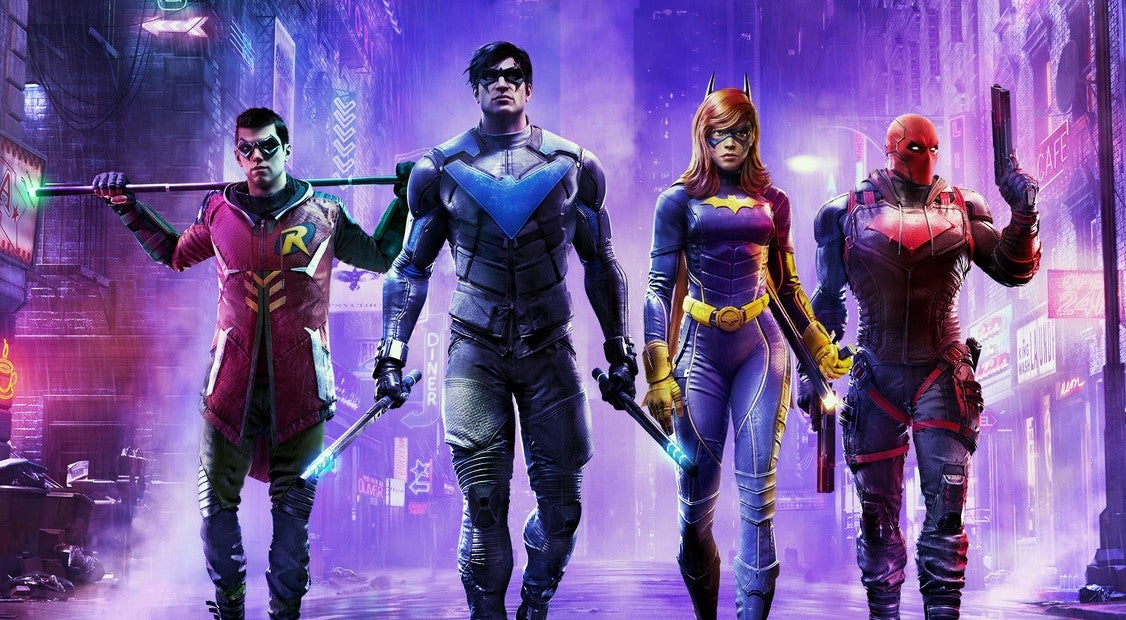 FIFA 23 has held on to the top spot in the UK physical charts for a third week, despite a 19% decline in sales.
There was a substantial number of brand new releases last week; Gotham Knights entered the chart at No.2 following its launch on October 21, and Mario + Rabbids: Spark of Hope took third place, having launched the day before.
WB Montreal's Batman title sold particularly well on PS5, with 78% of total sales coming from the platform. The remaining 22% came from Xbox Series X.
Ubisoft's Mario mash-up title is exclusive to the Nintendo Switch, so the platform accounted for 100% of all sales.
A Plague Tale: Requiem also launched October 17, and entered the charts at No.5. The title is a sequel to Asobo Studio's 2019 game A Plague Tale: Innocence, and it landed a higher position than its predecessor, which debuted at No.9 during a quiet month.
Sales for the sequel triumphed on PS5, with 90% of its first-week copies shifted on the platform, and the remaining 10% coming from Xbox Series X.
The final big release of the week was the Switch and current generation version of Persona 5 Royal, bringing the game back up to No.6 in the charts. 79% of sales of the 2019 JRPG were generated on the Nintendo Switch, while 17% came from PS5, and 4% from Xbox Series X.
Further down the chart, Ghostbusters: Spirits Unleashed made its debut at No.15, from studio Illfonic. 56% of the sales came from PS5, 23% from Xbox Series X, and 21% from PS4.
Here is the GfK UK Boxed Top Ten for the week ending October 22:
| Last Week | This Week | Title |
| --- | --- | --- |
| 1 | 1 | FIFA 23 |
| NEW | 2 | Gotham Knights |
| NEW | 3 | Mario + Rabbids: Spark of Hope |
| 4 | 4 | Mario Kart 8 Deluxe |
| NEW | 5 | A Plague Tale: Reqiuem |
| RE-ENTRY | 6 | Persona 5 Royal |
| 4 | 7 | Splatoon 3 |
| 3 | 8 | Horizon Forbidden West |
| 5 | 9 | Nintendo Switch Sports |
| 10 | 10 | Animal Crossing: New Horizons |