Google's Android on track for 1 billion activations
Eric Schmidt says low-cost phones will get Google to 2 billion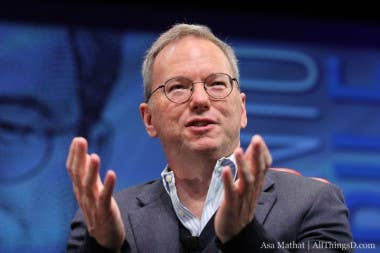 In a talk at the AllThingsD's Dive Into Mobile conference, Google chairman Eric Schmidt said that activations of Google Android devices "will cross 1 billion in six to nine months." Schmidt said that 1.5 million devices are activated daily and more than 750 million Android phones are currently in use.
"In a year or two, we'll hit two billion. And the way that's going to happen is with the debut of low-end devices from manufacturers, primarily in Asia. If low-end smartphones are inexpensive now, imagine just how inexpensive they'll be a few years from now. A relatively inexpensive smartphone with a browser is all you need to get the world's information. And that's how we're going to hit the next billion devices," he said. "Android is by far the primary vehicle by which people are going to see smartphones."
The number of activations per day is up from the 1.3 million cited by Schmidt on September 2012. At the time, he also said that there were 500 million Android devices worldwide.