Google Stadia Founder's Edition is nearly sold out
Premium bundle is being replaced with similar bundle sans Buddy Pass with a different controller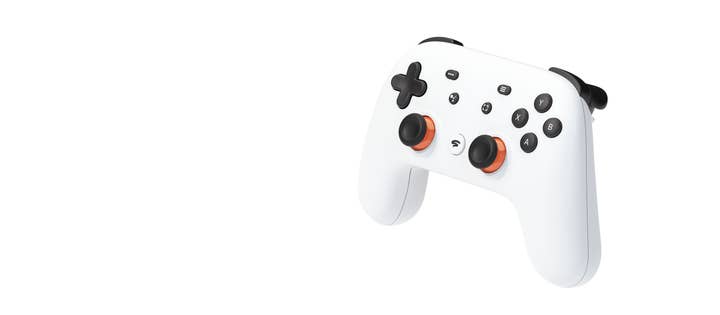 The premium pre-order bundle for Google Stadia, called the Founder's Edition, has apparently sold out in Europe and is on the verge of selling out everywhere else as well.
Speaking to GamesRadar, Google director for games Jack Buser said, "I'm super proud to tell you that the Founders Edition for Stadia has sold out in Europe. We'll be removing the Founders Edition from the Google Store page in EU countries today, but we're going to replace it with a new bundle that we are calling the Premier Edition."
The Founder's Edition, which is still available for purchase in the US at the time this piece was published, costs $129.99 and comes with a three-month subscription to Stadia Pro (normally $9.99/month), a second three-month "Buddy Pass" to give to a friend, a ChromeCast Ultra, and a Night Blue limited-edition Stadia controller. It also allows the buyer to secure their username on Stadia ahead of those who did not purchase the bundle.
Once Founder's Edition is sold out, Buser said it will be replaced with a Premier Edition, which is a similar bundle that's nonetheless missing a few key elements. Premier will not include the Buddy Pass or ability to secure a username, and the controller it will ship with will come in Clearly White rather than Night Blue. The Premier Edition will ship after the Founder's Edition does in November, though a specific date for either has not yet been set.
Confirmation of the Premier Edition outside the EU has not yet been given, though the pricing for the EU was confirmed at €129 -- the same amount as Founder's Edition in Europe.
Neither pre-purchase is required to use Stadia Pro, which will be available for purchase as a standalone subscription service at an unannounced time following the initial November launch of Stadia Founder's and Premier. The free version, Stadia Base, is planned for launch in 2020.
For the record: The language in this article has been amended slightly to avoid implying that Stadia Pro will be available as a standalone service at launch in November. It will be available as a standalone without purchase of Premier or Founder's Editions at a later date.