Google Play removes games for installing malware
13 apparent racing games all from same developer taken down after over 560,000 downloads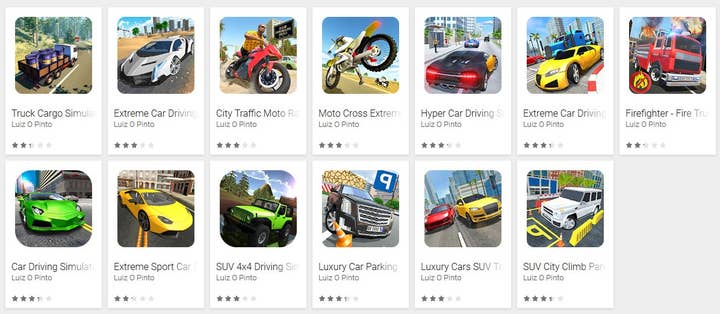 Google has removed a total of 13 supposed racing games from the Google Play store following the discovery that all of them installed malware onto devices that downloaded them.
Malware and security researcher Lukas Stefanko tweeted about the problem last week, showing that the 13 apps were all from the same developer going by Luiz O. Pinto. In total, the games had over 560,000 installs before being removed, and two made it onto Google Play's trending apps list.
The games reportedly would launch after installation and then appear to crash. What was actually occurring was that the app was downloading a different program when launched, which would then install malware on the user's device and delete the app icon on the phone's home screen.
TechCrunch has since confirmed with Google that the games have been removed for violating the store's policies.