Google Play ratings system overhauled to account for recent scores
Google's storefront will keep a single rating, but recent reviews will have more influence starting in August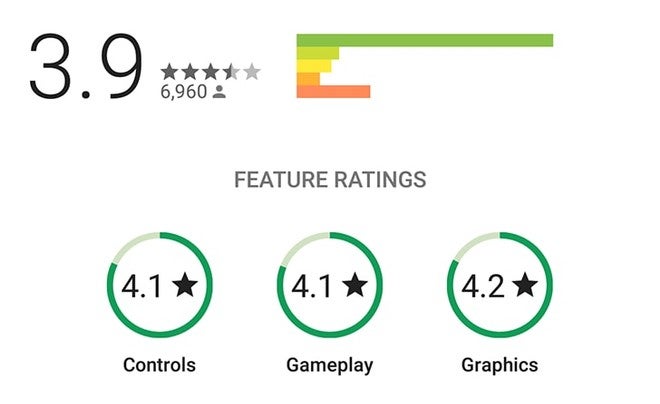 Google Play is overhauling its user reviews system, to give more weight to the most recent ratings for a given app or game.
Previously, the rating visible next to any product on the store was a "lifetime cumulative value," drawn from all of the reviews the app or game had received since it was first released.
"Many of you told us that you want a rating that reflects a more current version of your app, not what it was years ago - and we agree," Google said in a post on the Android Developers Blog.
Google offered no further insight on exactly how the reviews would be weighted under the new system, save for the fact that "your most recent ratings" will be given more influence. The change will be implemented on the store in August, but developers can see their new ratings through the Google Play Console right now.
This is similar to a change introduced by Valve on Steam in May 2016, which added a "recent" review score to complement a game's lifetime reviews.
Google is also introducing a system that makes it easier for developers to respond to user reviews. According to Google Play's data, users tend to increase their rating by 0.7 stars on average when their comments are acknowledged.
"When you go to respond to a user, you'll see three suggested replies which have been created automatically based on the content of the review," Google said. "You can choose to send one as-suggested, customize a suggestion for more personalization, or create your own message from scratch."
Suggested replies are already available in English, with other languages following in the near future.