Google Play aims to "fundamentally change the trajectory" of Indian game revenues
Director of Apps & Games Purnima Kochikar on the role of India in teaching developers to "build for billions"
As the mobile market has grown, so too has the success and influence of its two major storefronts. The downloads and dollars that flow through Google Play and the App Store are mobile's lifeblood, but for all the developers they have empowered, iOS and Android are still in the process of finding the best ways to serve the interests of their partners and customers - and not just the best way to maximise their 30 per cent cut.
How to limit the seemingly inexorable rise of user acquisition costs. How to make sure that the developers with the most UA spend don't suffocate the competition. How to ensure that children don't unwittingly spend huge amounts of their parents' money. How to represent valuable niches like indies and premium games. How to strike a balance between human and AI curation. Both Google Play and the App Store are in the position of being the perceived cause of and solution to these (and many other) problems. Running either one can't be easy.
But as the director of Apps & Games for Google Play, that's exactly what Purnima Kochikar must do every day. Sitting in a cafe in a loud, dimly lit corner of the Slush conference in Helsinki, Kochikar describes what she sees as her primary responsibility.
"We see it as our responsibility to bring the appropriate audiences to the appropriate content," she says, a maxim that can be applied to a great many problems, of which surfacing premium content in a sea of free-to-play is just one. "We realised that our audience is large, and that there is a significant amount of people that are interested in premium. We also realised that we have to play a bigger role in making sure premium games are front and centre."
"We truly believe that there are interesting, complicated, frustrating problems that we can solve, particularly in a country like India"
And so there is a prominent spot on the front-page of Google Play for premium games, and another that shines a spotlight on the work of indie developers. The goal, she says, is to provide users with more interesting distinctions than just Puzzle, Racing, Sports and other typical genre labels; once the users have those choices, they can make a better decision about what "appropriate content" means for them.
However, some territories present challenges that demand a different way of thinking to find solutions; not just for the app stores, but for any developer considering launching a product in that region. For Google Play, the Indian mobile market - which has a vast number of devices and downloads, but generates a relatively small amount of revenue - is a key example. For Kochikar and her team at Google Play, a market like India will never yield significant returns unless approached with an entirely different mindset.
"We truly believe that there are interesting, complicated, frustrating problems that we can solve, particularly in a country like India," she says. "In the absence of a company like Google providing the support and the platform and the developer engagement, people are left solving problems that are created in [Silicon] Valley - which are not problems in India."
In the markets that comprise Europe and North America, Kochikar says, the "appropriate content" for any given user already exists somewhere on the store; it's a matter of structuring the store so they can find it more easily. With India, a given user will have a demands and difficulties that simply don't exist in other regions, and comprehending that can be difficult for international developers.
"There are a lot of Indian developers building for India, but there are a lot of international developers now looking and asking, 'What does the Indian market mean?', versus India just being a place where they develop for other markets," says Kochikar. "I think people are now acknowledging India as a market, and not just a talent resource."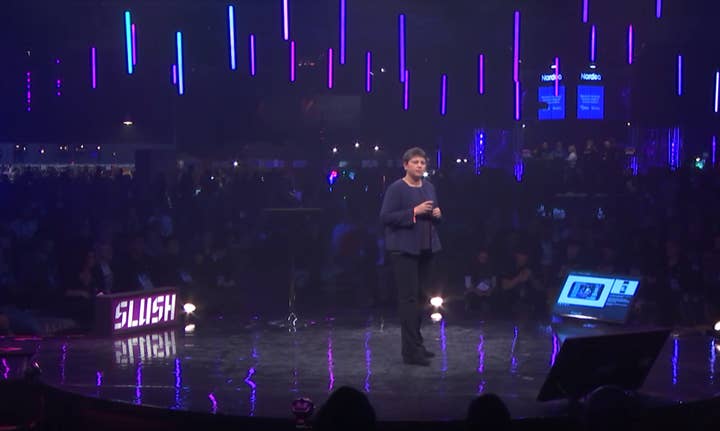 According to Kochikar, Google Play has started a number of initiatives to both demystify the Indian market, and to ensure there is a better supply of content that is appropriate and accessible to its hundreds of millions of users. A key issue in India is actually making money, for example, but Kochikar highlights this as a prime example of developers approaching a problem with the wrong mindset.
"I don't think we've actually built in ways that allowed people to pay," she says. "Most [apps] just support international credit cards; not everybody in India has an international credit card, and just culturally [Indian] people may not be comfortable putting credit cards on mobile. There are requirements that just make it really, really hard.
"There are a lot of international developers now looking and asking, 'What does the Indian market mean?'"
"We've spent a long time - and obviously, in India things can take a long time - figuring out how people want to pay. We've realised that [digital] wallets are doing well, and also that people have paid for a long time with pre-payment cards; people have topped up their pre-paid cards and used the balance to buy all kinds of things in the past: value added services, ringtones, wallpapers."
The most important development of all has been carrier-billing, and Kochikar says that Google Play has contracts in place that offer this to users of many mobile popular networks. Indeed, she alludes to several "international developers" for whom India is already a "top three revenue market", thanks to a more nuanced understanding of the right monetisation options.
"You can't do dollar pricing parity; you have to do local pricing," she says. "These developers who have India as a top three revenue market, they fundamentally understand how to price for India."
The will to succeed in a region with a population of more than one billion people has never been an issue. The problem, Kochikar points out, was a lack of understanding about issues like "affordability", or how much data a game assumes the user can access, or how much storage space there is on most smartphones.
"A lot of these devices have very little memory," she says. "If you ask them to go to Wifi and download, if the app or game has a very big footprint, they aren't going to keep it. They might use it for a little while, but then they will uninstall it."
Google Play is meeting these issues head on in several ways. The most important is Android Go, a version of the operating system optimised for the entry level smartphones that are so ubiquitous in India and many other populous territories. Kochikar described Android Go as an acknowledgement that Google had failed to meet the needs of "mass device" users "at a platform level."
"These developers who have India as a top three revenue market, they fundamentally understand how to price for India"
"We left it in the hands of the phone manufacturers to decide, but we're saying it's our responsibility," she says. "We created a version of Android that will work on low-end devices, so people will have a crisp screen and a great experience. That's going to help developers a lot."
Another important strategy is an initiative that allows developers to better help themselves. Launched in August last year, Made For India is a new section of the Google Play store that will feature the best apps and games that are designed with the needs of the Indian market in mind. This includes pragmatic considerations like file-size, offline options and data consumption, but also the nature of the content itself.
"For example, language is a big issue in India," says Kochikar. "There are lots and lots of languages, and nobody can truly think about how to solve for India unless you know the local languages that somebody wants. Hello English is a really great English language app that is doing phenomenally well, which understands Indian vernacular.
"There is also a ton of artisanal labour. How do you create a Linkedin for artisanal labour? How do you create a Craigslist for artisanal labour?"
And the best practices for India can be applied to regions across the globe; wherever smartphone ownership and downloads vastly outweigh the amount of revenue flowing through the local app stores. Kochikar ponders the possibility of "Made For Indonesia", for example, but that is a consideration for the future. For now, she seems confident that the key to India and its huge commercial potential is finally within reach.
"That combination," she says, "including payments, is going to fundamentally change the trajectory of game revenues in India."