Google Nexus 7 will be available at GameStop
The retailer has begun taking pre-orders on Google's tablet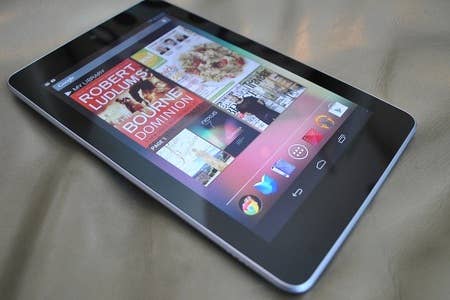 GameStop has announced that it is taking pre-orders on the 16GB model of the recently-revealed Google Nexus 7. The tablet will be releasing in mid-July for $249, the same price it is currently going for on the Google Play Store. Like Google Play purchasers, those who buy the Nexus 7 from GameStop will receive a $25 Google Play credit and a copy of Transformers: Dark of the Moon for a limited time.
"We've seen great consumer enthusiasm for our recommerce initiatives, particularly our iDevice trade program that launched last fall," said GameStop president Tony Bartel. "With the increasing popularity of Android tablets and the emerging multiscreen gaming trend, this is the ideal time to expand the program to meet the needs of our hybrid customers."
GameStop is also offering an extra 30 percent trade-in bonus on items traded in for a Nexus 7 pre-order. The Google Nexus 7 joins GameStop's existing portfolio of new and refurbished iPads, Samsung Galaxy Tabs, and Asus Transformer tablets. The pre-order page for the Nexus 7 does not seem to be live on GameStop's official site yet.