Google merges online stores into Google Play
Android Market, Google Music, and Google Books become a single "digital entertainment destination"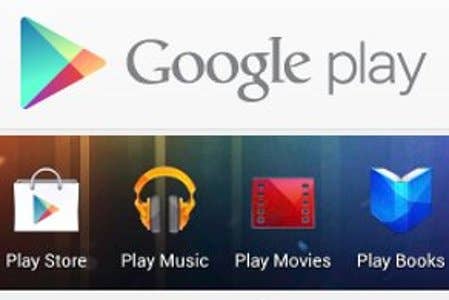 Google has announced that starting today, Android Market, Google Music and Google eBookstore are all available at the same place under the same moniker: Google Play. The new Google Play storefront is entirely cloud-based, so users will not have to worry about losing their purchases as they can re-download them at any time. All items previously purchased through the various Google stores should also be available to users on Play.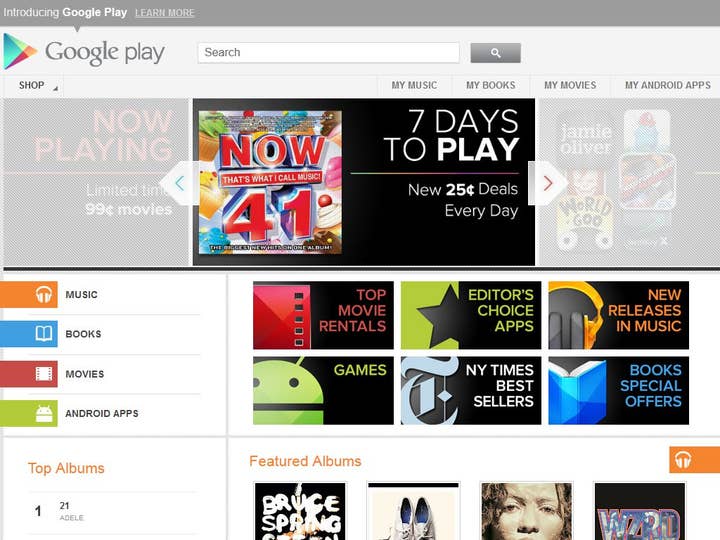 "Entertainment is supposed to be fun. But in reality, getting everything to work can be the exact opposite-moving files between your computers, endless syncing across your devices, and wires...lots of wires. Today we're eliminating all that hassle with Google Play, a digital entertainment destination where you can find, enjoy and share your favorite music, movies, books and apps on the web and on your Android phone or tablet," wrote Google director of digital content Jamie Rosenberg in the announcement post on the official Google blog.
The company is touting the amount of content available to users through Play, including:
-Up to 20,000 songs can be stored for free and millions of new tracks can be purchased
-Users can download more than 450,000 Android apps and games
-The world's largest selection of eBooks
-Thousands of movies available for rent, including new releases and HD titles
Google will be upgrading the Android Market app on your smartphone or tablet over the next few days, as long as you're using Android 2.2 or later. To celebrate, Google Play will be running a special "7 Days to Play" event, offering a different MP3 album, book, video rental, and Android app at a discounted price each day.
It was previously speculated by Android and Me that Google could've applied the "Google Play" name to its rumored tablet designed by Asus. Sources have said that the tablet is going at be a 7-inch, quad-core Nvidia Tegra 3 tablet, aimed at a price point of $200. Production on the device is reportedly beginning in April with a June debut at Google's I/O conference.