Google ditching Nvidia for next Nexus 7 - report
Qualcomm may provide the innards of the next Nexus tablet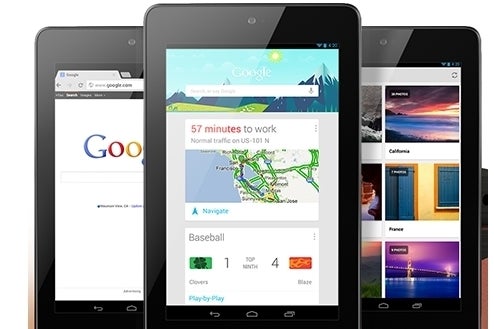 According to a report by Reuters, Google is planning an updated Nexus 7 tablet, but the company will be switching to a Qualcomm processor instead of using Nvidia's new Tegra 4. Reuters' sources say the new tablet will debut in July, featuring a higher-resolution screen and thinner bezel. Reportedly, the decision to switch came down to the power requirements of Nvidia's processors.
Sources further said that Google could lower the price of the entry-level Nexus 7 to $149, increasing the pricing gap versus Apple's iPad Mini. Asustek will remain the manufacturer of Google's 7-inch tablet.
Qualcomm and Nvidia have been fighting in the mobile market, but Qualcomm has retained a solid lead in smartphones due to Nvidia's previous lack of an LTE modem for its Tegra processors. The company announced an LTE soft modem earlier this year. The Tegra 3 gained prominence in tablets form factors, but Qualcomm's possible Nexus win could turn the tide.