GI Live: London returns to EGX in September
Valve, Xbox, Square Enix, Sega and more all set to meet developers at two-day show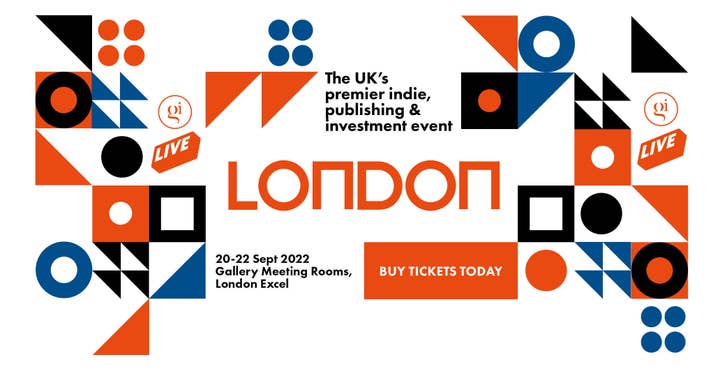 The UK's premier indie, publishing and investment event will return to London Excel in September.
GI Live: London will feature leading games companies meeting and connecting with developers in a two-day event. The show begins on Wednesday, September 21st and runs until Thursday, September 22nd, with a digital-only meeting day set for Tuesday, September 20th.
Companies set to speak and meet with creators includes Valve, ID@Xbox, Square Enix Collective, Sega, Curve and many more to be announced. Tickets are on sale now.
The event will feature talks, roundtables, one-to-one meetings, plus numerous networking opportunities. Each physical ticket includes lunch and a four-day pass to the EGX show (EGX runs Thursday, September 22nd - Sunday, September 25th at the same venue).
A digital ticket is also available and includes access to the digital meeting system for Tuesday, September 20th, plus links to watch the talks online.
Companies can also book a permanent meeting table, which they can use across the entire two days of the event to host meetings.
GI Live is an event designed to connect indie developers with publishers, investors and service companies. It also features insightful talks, panels and roundtables on attracting finance, building teams, industry trends, business models and more.
Interested in sponsoring the event? Contact George Corner.