Ghost Recon defends top spot
Vita's Resistance: Burning Skies only new entry in UK software top 20 this week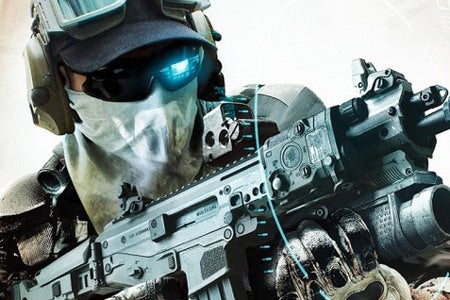 Ubisoft's Ghost Recon: Future Soldier has made the most of a quiet week for new entries, hanging on to the top spot for a second week.
Max Payne 3 also refused to budge, and stayed at number 2 while FIFA 12, never far from the top for long, clawed its way back to 3 and pushed Dragon's Dogma down to 4.
Outside the top ten Nihilistic Sotware's Resistance: Burning Skies debuted at 12. By comparison the last Resistance title for a handheld, Retribution back in 2009, failed to make it into the UK software all formats chart top 40.
All chart data is courtesy of GfK Chart-Track.
| Last Week | This Week | Title |
| --- | --- | --- |
| 1 | 1 | Ghost Recon: Future Soldier |
| 2 | 2 | Max Payne 3 |
| 5 | 3 | FIFA 12 |
| 3 | 4 | Dragon's Dogma |
| 7 | 5 | Call Of Duty: Modern Warfare 3 |
| 6 | 6 | Sniper Elite V2 |
| 4 | 7 | Dirt Showdown |
| 12 | 8 | Battlefield 3 |
| 10 | 9 | FIFA Street |
| 8 | 10 | Prototype 2 |
| 13 | 11 | Mario & Sonic London 2012 Olympic Games |
| New entry | 12 | Resistance: Burning Skies |
| 16 | 13 | Mass Effect 3 |
| 14 | 14 | Call of Duty: Black Ops |
| 11 | 15 | Mario Tennis Open |
| 15 | 16 | Assassin's Creed: Revelations |
| Re-entry | 17 | Kingdoms Of Amalur: Reckoning |
| 21 | 18 | Batman: Arkham City |
| 31 | 19 | WWE'12 |
| 18 | 20 | Kinect Star Wars |