German games market reaches record high of €8.5bn
Software sales generated €5.2 billion in 2020, with growth being particularly important for in-game purchases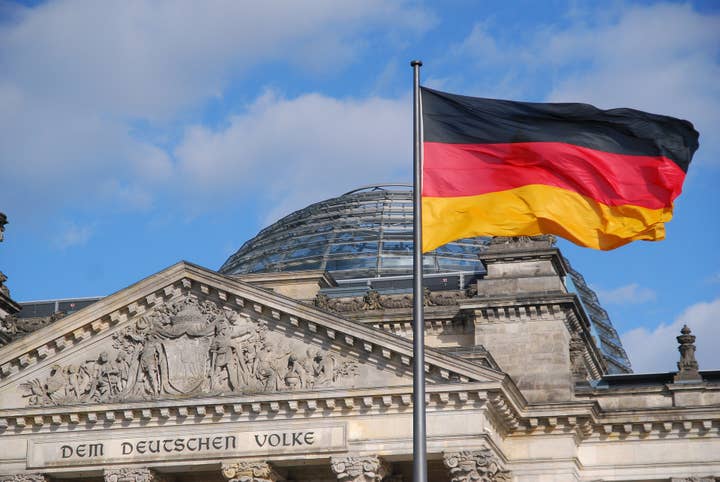 The German games market grew 32% in 2020, generating a record high of €8.5 billion in revenue.
That's according to the latest report from German games industry trade body Game, based on market data from GfK and App Annie.
Hardware generated €3.2 billion in revenue -- a 26% rise year-on-year that includes sales for consoles, gaming PCs and peripherals.
Software sales, both physical, digital, microtransactions and subscription services reached €5.2 billion in 2020, with growth being particularly important for in-game and in-app purchases. That category alone grew 44% compared to 2019 and generated €3.2 billion.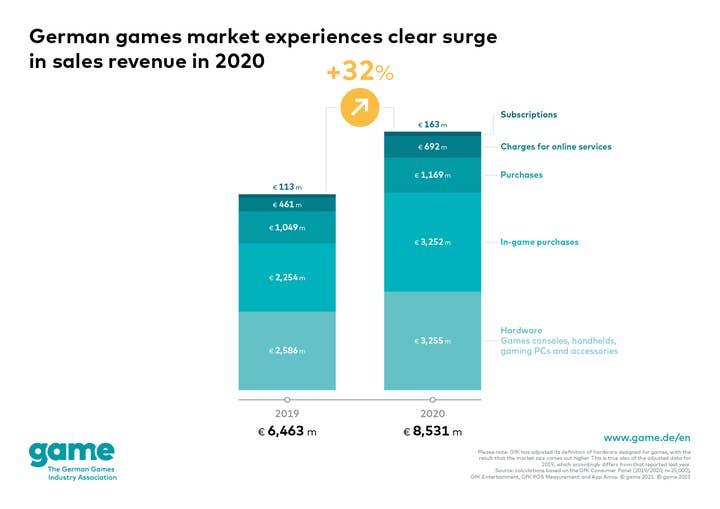 Online services saw a 50% increase in sales as well, reaching €692 million -- that includes online services, subscriptions and cloud gaming services. Game noted that subscriptions to individual games such as World of Warcraft and Final Fantasy XIV have been particularly popular, leading to a 44% increase in revenue to €163 million.
Looking at full games sales specifically, that generated €1.1 billion in revenue, a 11% rise compared to 2019.
Felix Falk, managing director at Game, commented: "The unusually strong growth in the games market shows how important games were during the COVID-19 year 2020. They brought millions of people together, enabled players to explore new worlds despite the travel restrictions, supported home schooling or simply provided a welcome diversion amidst the pandemic.
"It wasn't always possible to meet the strong demand for games consoles or gaming graphic cards, due to limited availability. Many German households upgraded their technical equipment at home during the course of the COVID-19 pandemic, so they are now ready for the top games of the coming years."