Geoff Keighley launches new awards show
Backed by EA, Rockstar, Valve and Ubi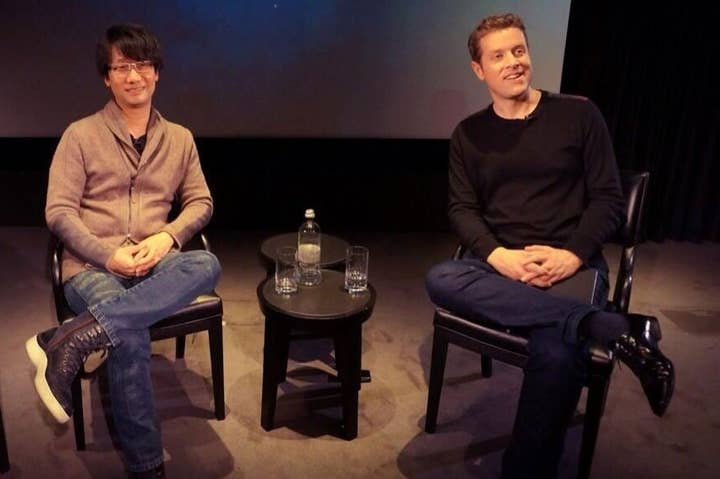 Gaming presenter Geoff Keighley is launching a new video game awards show, The Game Awards 2014, with support from the likes of Hideo Kojima and Phil Spencer.
"The 'Game Awards 2014′ will celebrate our collective love of games and the passion we all hold in our hearts for this incredible entertainment medium," Keighley told Variety
"Gaming has never been stronger, and this year we will celebrate the fastest-selling launch year ever for new game consoles, the dramatic rise of eSports and mobile gaming around the globe, and preview the games that will make 2015 the biggest year yet."
The advisory board for the awards is impressive, with Reggie Fils-Aime, president and chief operating officer of Nintendo of America; Yves Guillemot, CEO, Ubisoft; Hideo Kojima; Shawn Layden, CEO, Sony Computer Entertainment America; Peter Moore, EA COO; Xbox boos Phil Spencer; Martin Tremblay, president, Warner Bros. Interactive Entertainment; Rockstar Games and Valve all taking part.
"Electronic Arts has long championed the way gaming brings together players with the talented teams behind the world's greatest video games, and this event will be an exciting new opportunity to do just that. We look forward to supporting 'The Game Awards' alongside our friends in the industry," added Moore.
The inaugural show will take place on December 5 at the AXIS Theater in Las Vegas. Tickets went on sale today and cost $37.
"We have long been believers in the potential for videogames to inspire, challenge and entertain, and we look forward to standing with the industry to celebrate the medium at 'The Game Awards' this year," said Rockstar's Jennifer Kolbe.
Keighly was previously involved in Spike TV's Video Game Awards, which is due to air this year on December 7.