GDC Europe beats attendance record
2,100 developers flock to the European arm of the GDC conference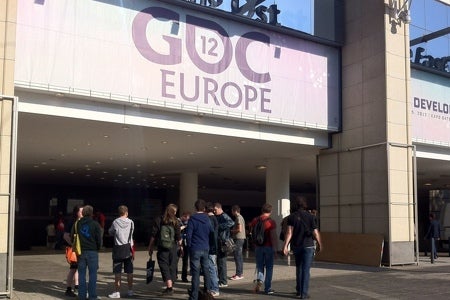 Last week's 2012 Game Developers Conference Europe finished ahead of previous records with a final attendee count of 2,100 industry professionals. This year's keynote roster included Ubisoft Montreal creative director Alex Hutchinson, Wargaming.net CEO Victor Kislyi, and Epic Games senior engine programmer Niklas Smedberg. The even hosts more than 100 speakers, more than 65 exhibitors and sponse and more than 290 media representatives.
"We're very proud that GDC Europe once again exceeded expectations in delivering best-in-class learnings and insight for the European development community thanks to our excellent lineup of international speakers and our diligent advisory board members," said Meggan Scavio, general manager of Game Developer Conference events. "This industry is constantly evolving and growing, especially in the mobile and social games realm, and we look forward to returning next year to provide progressive opportunities for learning and networking for developers."
VIP and All Access pass holders for GDC Europe will soon be able to access all presentation recordings through the GDC Vault.
GDC Europe will return to Cologne, Germany on August 19-21, 2013.