"Gap between console and mobile is not as big as it seems" - Newzoo
New report shows that the heavy spenders on mobile are actually the same core demographic that spends on traditional platforms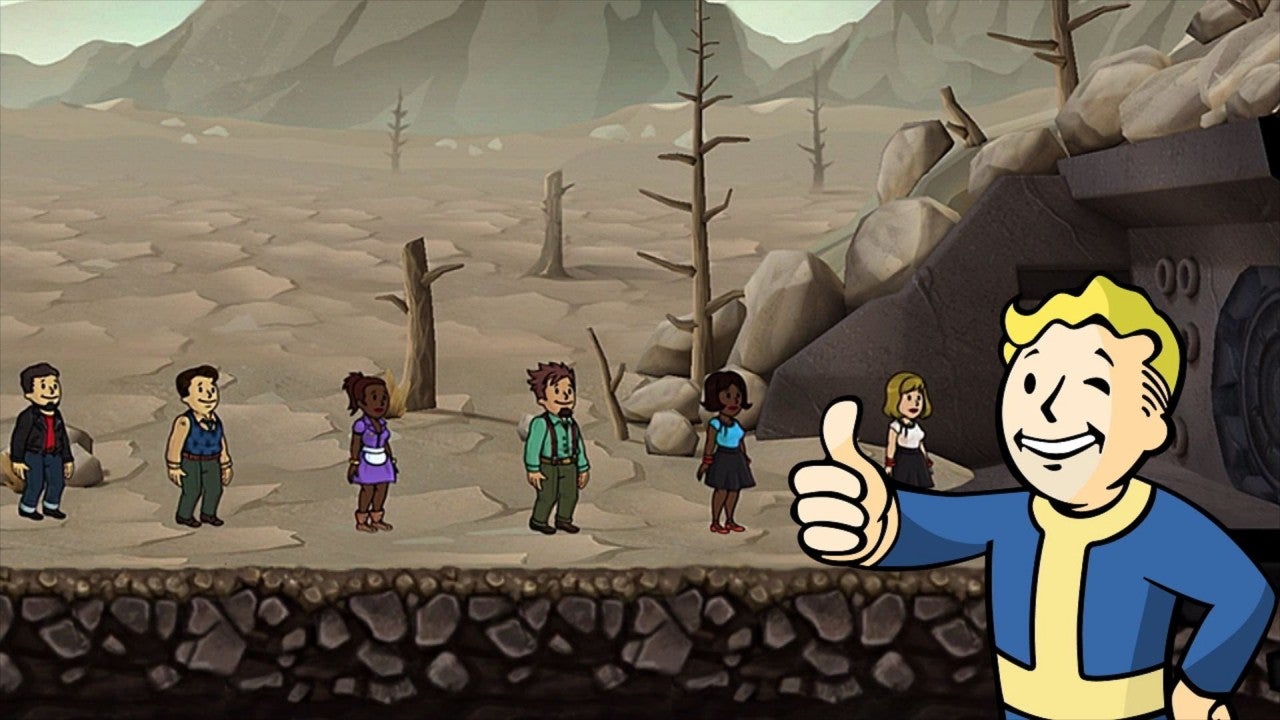 While some have thought of heavy payers or "whales" on mobile as a different breed of gamer, the truth of the matter is that gamers are gamers, no matter how they get their gaming fix. A new report from the researchers at Newzoo reveals that there are nearly 50 million big spenders (over $25 per month in the US) globally, or less than three percent of all mobile players, who also spend quite heavily on other traditional platforms like consoles and the PC.
"Despite many misconceptions, Big Spenders on mobile are the core gamer demographic we see on other traditional platforms. Globally, 67 percent of mobile Big Spenders are male with the majority aged 21-35. More interestingly, they spend big cross-screen, with 71 percent of them also spending big on console and 69 percent also spending big on PC. This is in stark contrast with the average mobile gamer, of whom 11 percent spend big on console and only 8 percent spend big on PC," Newzoo said.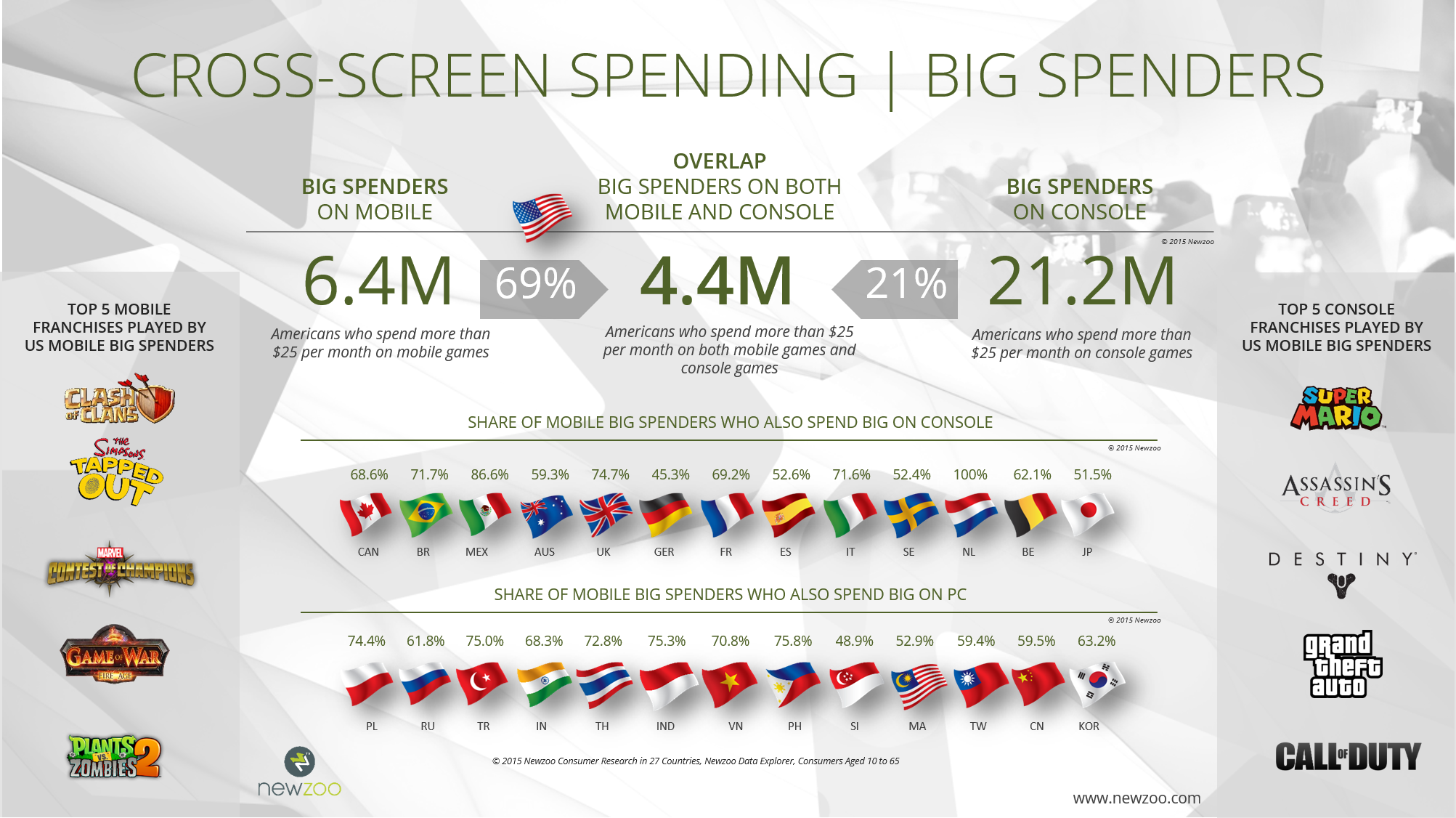 Understanding that your core target audience is actually playing and paying across platforms is crucial for marketers. Newzoo pointed to Bethesda's savvy Fallout reveal back at E3 that included the free-to-play mobile title to get fans excited leading up to the AAA release. "Streamed live on their official Twitch channel to millions of viewers, and fitting it in between big AAA console announcements, Bethesda helped power the game to a top ten grossing position in the US and millions of dollars in revenue. Bethesda's strategy showed that the gap between console and mobile is not as big as it seems, or doesn't exist at all," Newzoo added.
Check out the rest of the report here.