Gametrailers site shuts down
Closes after 13 years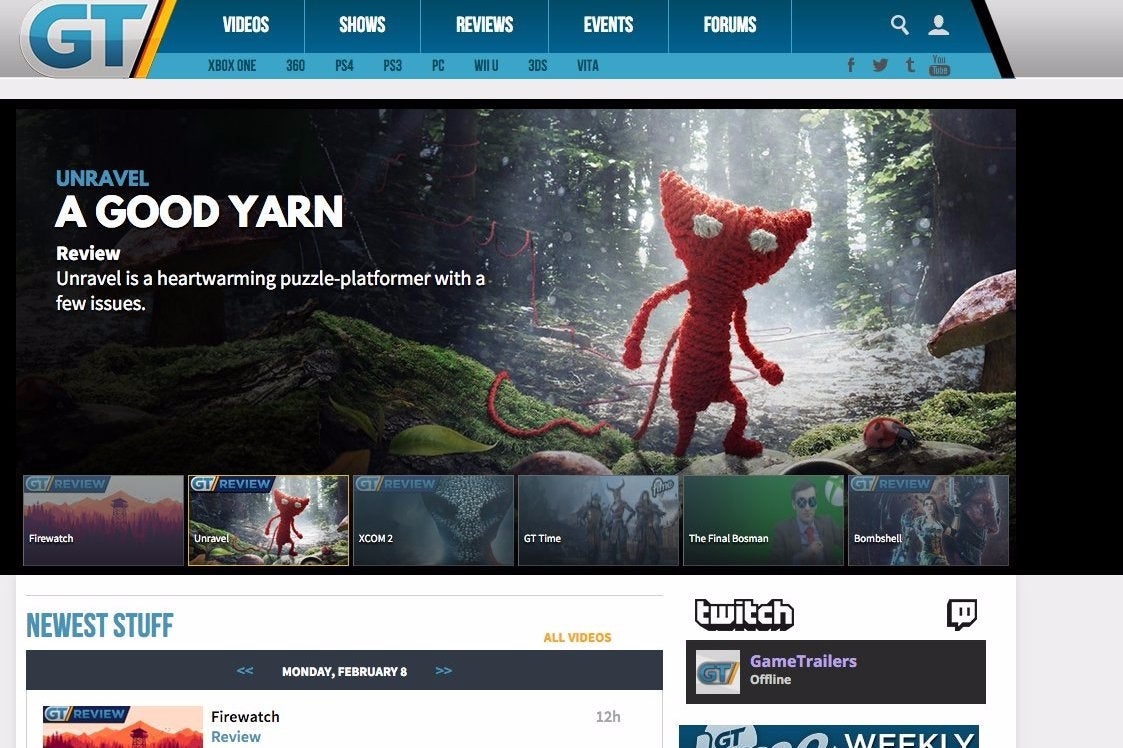 Gametrailers was always the first port of call for fans and bloggers following any big announcement, but after 13 years and growing competition from streaming sites the site is shutting down.
The company announced the news on social media:
After 13 years, GameTrailers is closing down today. Thank you for your continued support over the years. It has been an adventure.

— GameTrailers (@GameTrailers) February 9, 2016
Today is the last day of GameTrailers. I wish it wasn't so. I love all of our fans like family. Thank you for letting me do this job.

— Brandon Jones (@TrailerJones) February 9, 2016
The site went through a major relaunch in 2012 and in June 2014 was acquired by Defy Media. A few days later "half to two-thirds of full-time staff were let go."