GameStop's sales drop by 11% as $10m shaved from profits
But digital sales up by 27% to $134m, second hand tech also growing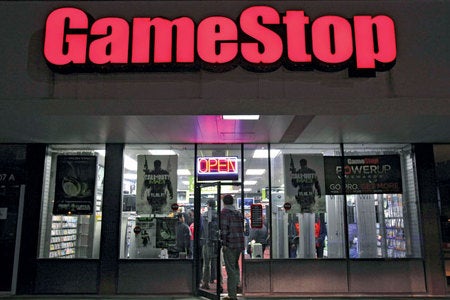 GameStop has posted its second quarter 2012 financials, revealing a shrinkage of both sales and profits - despite an increase in digital business and second hand mobile sales.
Total revenues for the thirteen week period, ending July 28, 2012, were $1.55 billion - down from $1.74 billion in the same quarter the year prior. In-store sales were down 9.3 per cent and pre-owned dropped by 11.2 per cent.
Other areas of sales rose sharply, but still represent a minority slice of revenues. The 40.6 per cent increase in sales of other products was largely driven by a 27 per cent growth in digital, bringing that market value to $134 million, and sales of second hand mobile and tablet devices - up to $29 million.
Despite this promising growth in other sectors, GameStop's profits suffered considerably compared to the same period last year, dropping from $30.9 million for the second quarter last year to just $21 million this year. Half year profits were also down, from $111.3 million to $93.5 million.
"We continue to see solid sales growth as well as strong margins in our new retail offerings and digital channels," said CEO Paul Raines.
"We are focused on staying ahead of the curve as the competitive landscape evolves and we manage through the trough of the console cycle. Finally, the ongoing share buyback and increase in dividend demonstrate our confidence in the future of GameStop and our commitment to improving total shareholder returns."
The company's share buy-back program continues apace, gathering $134 million worth of stock back to the fold, with a further $301 million purchase authorised.