GameStop stock soars, craters, closes up
UPDATE: Rollercoaster day of trading sees retailer more than double share price, give it all back, rebound to close up 18%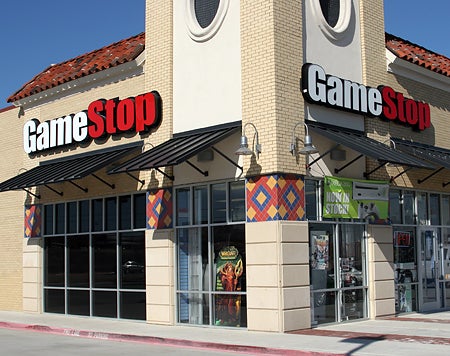 Update: While GameStop shares didn't see the same dramatic movement of the morning, they continued to vacillate in the afternoon before closing at $76.79, an 18% gain over Friday and a new record closing price for the company.
It is up even further in after-hours trading.
It ultimately ended up with a trading volume of more than 175 million.
Original story: GameStop shares are having an incredibly volatile day of trading as a short squeeze driven by online investment communities continues to play havoc with the specialty retailer's stock price.
GameStop shares started Monday on a roll, jumping from Friday's closing price of $65.01 to a record high of $159.18 before noon, but soon gave back all those gains and then some, trading at a low of $61.13.
As of 1 p.m. Eastern, it has rebounded somewhat, trading for about $69.65 (up 7% on Friday's close), but with the price still fluctuating significantly.
By the early afternoon, more than 128 million shares of GameStop stock had traded hands. Its average trading volume is a little under 19 million.
The stock price has seen tremendous growth this month as a result of a number of online market-watchers on Reddit, YouTube, and TikTok buying up large amounts of stock believing that short-sellers obligated to buy the stock at a future date would help drive the price up. (Yahoo Finance says there were more short sales of GameStop in December than actual outstanding GameStop shares in the market.)
GameStop shares closed trading on January 12 at $19.95. Last Friday's close of $65.01 was the highest in company history, surpassing a $63.30 mark set in 2007.