GameStop settles Californian class action lawsuit over used games
Also, certain customers will be eligible for a $15 refund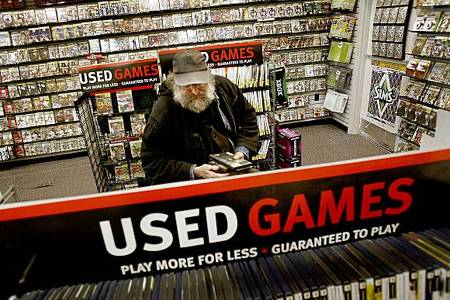 GameStop has settled a class action lawsuit over its used game sales and paid downloadable content. California resident James Collins accused the retailer of "deceptive and misleading practices" over selling used games and not fully disclosing that some games have content that must be paid for despite being indicated as being free on the packaging.
GameStop will post online warnings and in-store signs in California for the next two years, reminding consumers that certain DLC might require an additional purchase. Also, those who bought a qualified used game and paid for DLC in California after will receive a $10 check and a $5 coupon if they are enrolled in GameStop's PowerUp Rewards program, while non-PowerUp Rewards members can receive a $5 check and a $10 coupon.
Baron & Budd, the law firm who handled the class action lawsuit, is looking to expand the case into other states of the U.S. Consumers from outside of California are invited to contact the firm if they have experienced similar issues with used games at GameStop.