GameStop selling Spring Mobile business
Specialty retailer nets $700 million for its chain of AT&T phone retailers, says it will increase focus on selling games and collectibles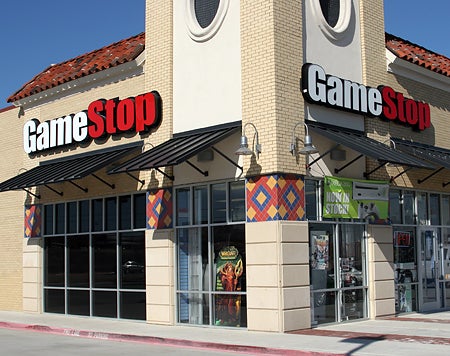 GameStop's attempts to diversify its business would seem to have come to an end. The specialty gaming retailer today announced that it is selling its Spring Mobile division of AT&T-licensed cellphone dealers and increasing its focus on games and collectibles.
The acquiring company, Prime Communications, L.P., has picked up Spring Mobile and 1,289 AT&T wireless stores for $700 million in a deal expected to close by early February.
"This transaction enables GameStop to enhance our performance with an increased focus on the video game industry and the rapidly growing collectibles space," GameStop executive chairman Dan DeMatteo said. "These are areas where we have considerable experience and where we are well positioned to capitalize on our competitive position. Our board continues to review strategic and financial alternatives to enhance shareholder value and we look forward to providing an update on the process at the appropriate time."
Challenged by a gaming industry increasingly shifting to digital distribution, GameStop had been looking to expand its business beyond games since 2013, when it first acquired Spring Mobile and the Simply Mac chain of Apple-certified retailers. Then-CEO Paul Raines said the company was keeping in mind the example of VF Corporation, an underwear company that grew to include a wide variety of clothing brands like Lee, Timberland, and Jansport before exiting its original field entirely by selling the Fruit of the Loom business in 2007.
Raines left his position for medical reasons a little over a year ago, and GameStop has had an eventful stretch since. Within a week of Raines' successor Mike Mauler being named, two of GameStop's longest serving executives were fired without cause. Mauler himself was out the door three months later, and unhappy investors began pushing for the company to sell off its "ancillary" businesses, including Spring Mobile, Simply Mac, and ThinkGeek. The company also acknowledged "exploratory discussions" with a third party who might have been interested in a buyout, but those discussions failed to produce a deal.