GameStop 3.0 pushing company beyond games
Retailer planning to close 120 game stores while doubling number of Spring Mobile, Simply Mac locations in current fiscal year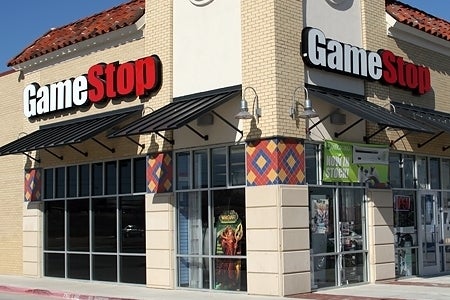 GameStop expects the console gaming space to total $18 billion by the end of 2015, but the specialty retailer has its eyes set on markets much bigger than that. In a presentation at GameStop's 2014 Investor Day yesterday, CEO Paul Raines heralded the dawn of what he called GameStop 3.0, a new phase of the company's lifespan that will see it aggressively expand its footprint into gaming-adjacent tech fields.
The two biggest fields GameStop is pursuing right now are mobile and Apple devices. While it already buys back smartphones and tablets at its GameStop locations, the retailer is focusing more on stand-alone chains to do the same: the AT&T-branded chain Spring Mobile and Apple retailer Simply Mac.
In the current fiscal year, GameStop plans to open between 200 and 250 Spring Mobile stores, more than doubling the 164 locations it had last year. Simply Mac will see another 20-25 stores added in markets underserved by Apple's own retail chain, bolstering its 23 existing stores. Meanwhile, GameStop is expecting to add another 100 to 150 Cricket locations to the 31 it was running at the end of its last fiscal year, potentially quintupling its footprint in the pre-paid wireless market. Between all its stores, Raines said GameStop is already the third-largest and fastest-growing AT&T retailer in the US.
At the same time GameStop is pushing into these new fields, the company plans to scale back its gaming operations slightly. In the current fiscal year, the company expects to shutter somewhere between 120 and 130 of its 6,457 gaming retail locations worldwide.
As for how GameStop plans to extend itself into these new markets, Raines said the executive team had been paying close attention to previous companies that made similar leaps. He cited Williams-Sonoma as one such model, as the kitchen equipment retailer has successfully established or acquired brands such as Pottery Barn and West Elm. He also pointed to VF Corporation, which began by making underwear, but now owns Lee, Timberland, Wrangler, Jansport, and a number of other clothing brands. Interestingly, Raines' presentation slide pointed out that VF Corporation eventually exited its original field when the company sold its underwear business to Fruit of the Loom in 2007.