GameStop sees Q1 profit rise 8.5%
Retailer enjoys better-than-expected quarter as revenues and same store sales climb, and DLC for Mortal Kombat X fuels digital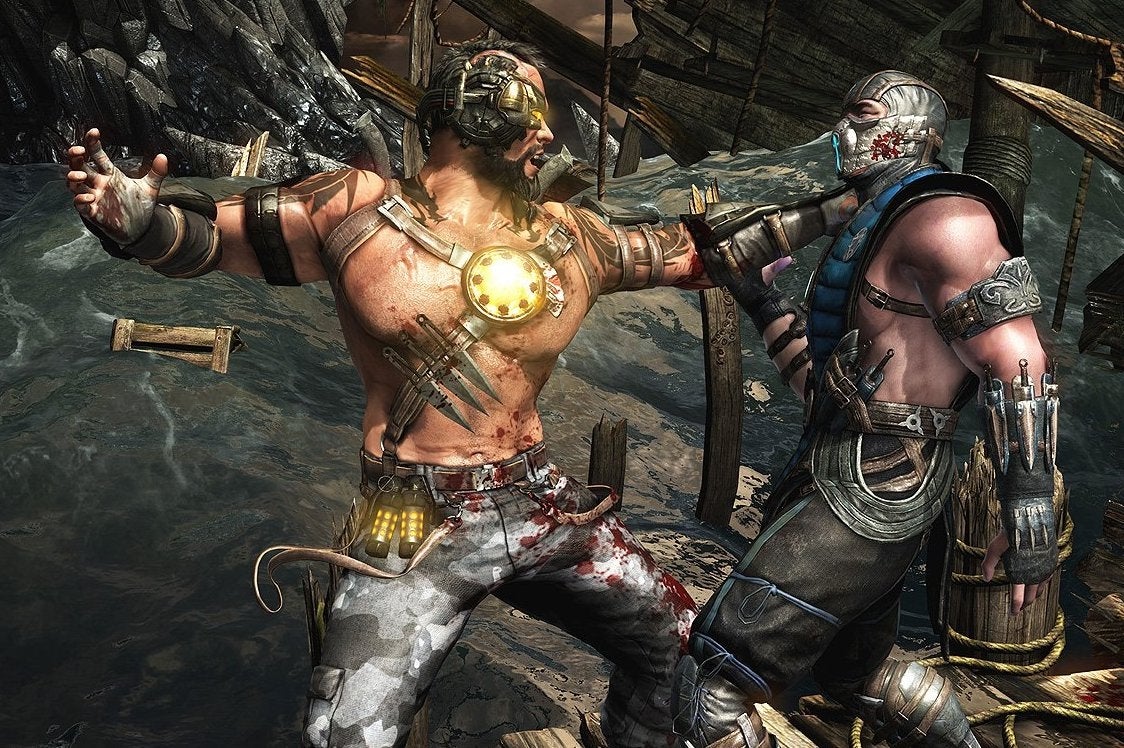 Update
During the earnings call accompanying the below results CEO J. Paul Raines added some details about the pre-owned market.
"The pre-owned business had flattish growth, with very high margins. As you know new software took a little longer to grow last year as we overlapped the decline of old-gen. A similar phenomenon is happening in our pre-owned business with next-gen pre-owned showing great growth as old-gen declines."
Talking about the value of pre-owned GameStop said it generated $32.5 million of value product this quarter which was up from $20 million, so around a 65 percent growth year-on-year.
Original story
GameStop today reported its first-quarter earnings for the period ended May 2, 2015, revealing total revenues of $2.06 billion (up 3.2 percent), net income of $73.8 million (up 8.5 percent), operating income of $123.9 million (up 17 percent) and earnings per share of $0.68 (up over 15 percent).
The company attributed much of its better-than-expected quarter to new software sales, which rose 9.6 percent. GameStop also remarked, "The company captured significant market share of the key quarterly title releases, leading to record first quarter new software market share of 45 percent."
Comparable store sales increased 8.6 percent overall as well (up 9.1 percent in the U.S. and 6.9 percent internationally); double digit same store sales increases in Australia and Canada, were cited as a factor.
GameStop also managed to benefit from the growth in digital, as Non-GAAP digital receipts increased 17.2 percent to $222.2 million ($46.0 million of sales on a GAAP basis). DLC for new titles such as Evolve and Mortal Kombat X, and increases in mobile game downloads and Steam currency, were mentioned as primary growth drivers.
Another area of growth for GameStop was in the mobile and consumer electronics category, which jumped up 33.9 percent to $136.8 million. The company pointed to Technology Brands revenues increasing 70 percent to $102.2 million, as 65 new stores were opened during the first quarter. As a result, GameStop said that Spring Mobile has become AT&T's second largest authorized reseller in the U.S.
GameStop CEO Paul Raines stated, "Our first quarter results exceeded expectations, displaying our market leadership and our ability to drive and leverage our core video game business and expand our diversified businesses to deliver healthy profits and solid top-line growth. This performance confirms that our effort to transform GameStop into a family of specialty brands is the right strategy to drive durable revenues and shareholder value."
Looking ahead to the second quarter, GameStop expects comparable store sales to range from flat to up three percent. Earnings per share should range from $0.21 to $0.25. For the full fiscal year, however, GameStop is actually raising its earnings per share guidance range from $3.60 to $3.80 to $3.63 to $3.83. Full-year comparable store sales meanwhile are expected to range from up 1.0 percent to 6.0 percent.