GameStop revenue falls for Q3
Misses earning expectations, blames Assassin's Creed Unity delay [UPDATE: Stock is crashing in early trading on Friday]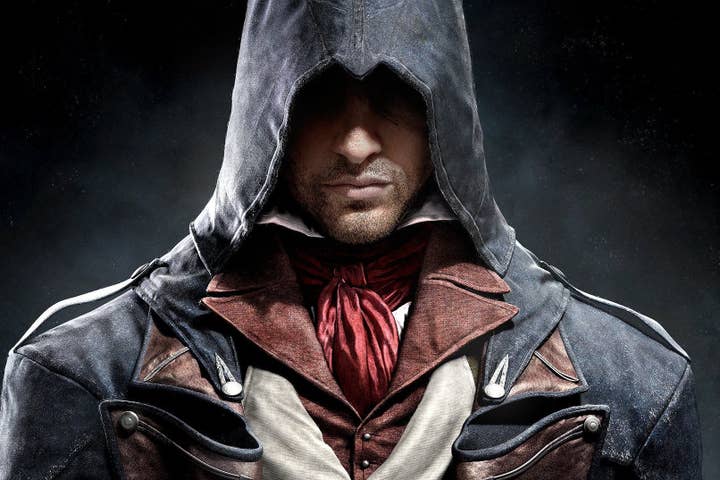 Update: The after-hours trend on Thursday has continued on Friday morning, as the stock is now trading down almost 14 percent in early trading. And despite the fact that digital is increasingly taking a larger portion of AAA game sales, Wedbush analyst Michael Pachter belives GameStop will have a long tail.
"We think that GameStop's core game customer will be the 'last man standing' who still buys physical software, so long as the company offers a fair trade-in credit for physical trade-ins. As such, we think that GameStop may gain sufficient market share over the next several years to allow its overall video game sales levels to stabilize, meaning that its ancillary businesses will actually fuel profit growth," he said in an investor's note this morning.
Original story
Retailer Gamestop's worldwide sales for Q3 2014 were $2.09 billion, a decline of 0.7 per cent compared to $2.11 billion in the same period last year. Comparable stores sales fell 2.3 per cent.
Q3 net earnings were $56.4 million when charges related to "the sale and shutdown of certain business operations" were factored in, or $64.3 million for the quarter without them. Net earnings stood at $68.6 million for the same period last year.
During Q3 new hardware sales increased by 147.4 per cent, but new software sales declined 34.4 per cent, with Ubisoft's release schedule taking some of the blame.
"Overall, most of our major product categories performed very well, but our third quarter results were impacted by Assassin's Creed Unity moving out of October," said CEO Paul Raines, chief executive officer.
"As we look at the holiday quarter, we are focused on relentlessly applying our competitive advantages: convenience, strong CRM, knowledgeable associates and value through our unique forms of currency, which include buy-sell-trade and the new PowerUp Rewards credit card, to deliver a successful quarter."
Following the news GameStop's stock price fell by 13 per cent in after-hours trading.