GameStop quarterlies show slumping sales
Collectibles and new Switch hardware sales are up, but nearly everything else is down as retailer eliminates quarterly shareholder dividends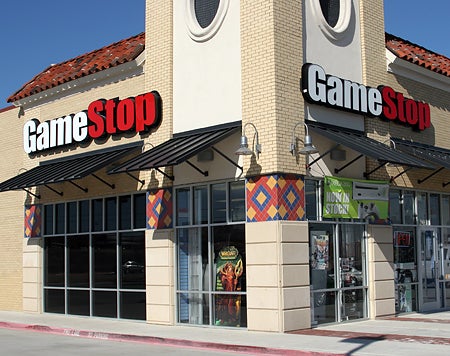 GameStop reported its results for its first quarter of fiscal 2019 today, prefacing the numbers with a statement from recently appointed CEO George Sherman to set expectations.
"Since joining GameStop in April, I have been undertaking a thorough review of the business and working closely with the team to improve our operational and financial performance, address the challenges that have impacted our results, and execute both deliberately and with urgency," Sherman said. "We believe we will transform the business and shape the strategy for the GameStop of the future. This will be driven by our go-forward leadership team that is now in place, a multi-year transformation effort underway, a commitment to focusing on the core elements of our business that are meaningful to our future, and a disciplined approach to capital allocation."
With that pledge made, the retailer went on to report that for the quarter ended May 4, it saw revenues down 13.3% to $1.5 billion, with net income down to $6.8 million from $28.2 million in the same quarter last year.
Blame for the declines was spread throughout the business. New hardware sales were down 35% to $233.5 million as an increase in Switch sales was more than offset by declines in Xbox One and PlayStation 4 systems. New software sales were down 4.3% to $446.4 million, with a weaker lineup of new titles blamed for the dip. Pre-owned hardware and software was down 20.3% to $395.3 million.
The collectibles division was the only area to show significant growth for GameStop, up 10.5% year-over-year to $157.3 million. Accessories managed to tread water, up less than 1% on the strength of controller sales.
In addition to its earnings, GameStop also reported that yesterday its board of directors decided to eliminate the quarterly dividends it had been doling out to shareholders, effective immediately. During the previous quarter, that dividend was $0.38 per common share, capping a year that saw total dividends of $1.52 per common share. The company expects to save about $157 million in cash annually by not giving out dividends.
As of this writing, GameStop shares were down nearly 12% to $6.90 in after-hours trading.