GameStop plans to offer capital for exclusive content
But CEO Paul Raines pledges to stay out of the "creative process"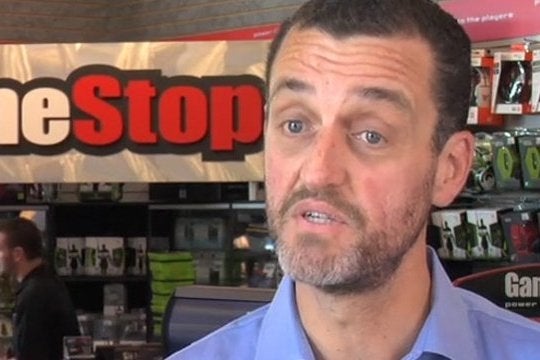 The leading retailer GameStop plans to become more and more involved in the production of games, though the company's CEO has pledged not to get involved in, "the creative process."
In an interview with Time, CEO Paul Raines outlined increasingly ambitious plans to offer publishers the benefits of GameStop's extensive online, retail and customer network in exchange for exclusive content in their games.
"Our market share continues to grow, and that's because gamers prefer to buy from GameStop for a lot of different reasons," he said. "When you think about the business of gaming and the cost of developing games, we think there's an opportunity to put capital at risk with publishers and developers in exchange for exclusive content that would be distributed through our online platforms, in stores, our download business, et cetera."
Raines mentioned a weapon in Call of Duty: World at War (2008) that was exclusive to GameStop's customers as an early example of the practice, but now the company is thinking bigger.
Just how big is unclear, and Raines admitted that it is "very early on" in a process that will have a "long lead time" in terms of seeing the end results of its discussions with publishers. However, GameStop is confident that developers will benefit from, "much stronger guarantees around distribution and audience with our loyalty program and so forth."
And, if Raines is to be believed, developers won't have to give up any control of their work, pledging to stay well clear of the creative process. For GameStop, this is about helping to address the difficulty in raising capital for game development, and receiving strong benefits for its customers in return.
"So all we're talking about is extending that capital and distribution skill-set into the console publishing and development space. But I don't think that involves any creative controls or influence at all. I think we'd be foolish to tell developers how to develop games or publishers how to bring product to market. That's what they do extremely well.
"What we'll do well is put capital at risk and help distribute and connect with PowerUp Rewards customers. That's really the extent of what we're talking about. I think the day you see us in the creative side is when you can tell me we've officially lost our minds."